Home Page
Welcome to the website of Jon and Jan Roe of Vernon, CT.
The website is a place to put online anything that might be of interest to friends and family - Christmas letters, photo albums, family history and genealogy, individual web pages and links to other family related websites. Everything in one place.
» Go to our 2022 Christmas letter
Christmas
Each year we would create a Christmas letter for friends and family. Limited to one page there was no room for pictures, so since 2005 we've created an online version with photos and links.
Mark and Debbie Roe create a Christmas card each year they call The Newlywed Chronicles, which is a humorous review of their past year. That too is online.
Roe Genealogy
This section is for the family history and genealogy of the ancestors of Jon and Linda (Adams) Roe. The intention is to preserve and document our history for children and grandchildren.
Primarily presented in narrative form there are links on each individual page to more conventional genealogical information with sources. The narrative form should be more interesting to the family and is more fun to put together.
Family Bits & Pieces
This page has links to other pieces of family history for our children and grandchildren. Stories we hope they will enjoy and learn from. One page traces their family history on the Depew side to begin to give them a feel for family history. Pages may later be added for other family members. And there is Dad's story of his love of drumming.
Family Links
This is a page of links to other family websites including businesses and Facebook pages.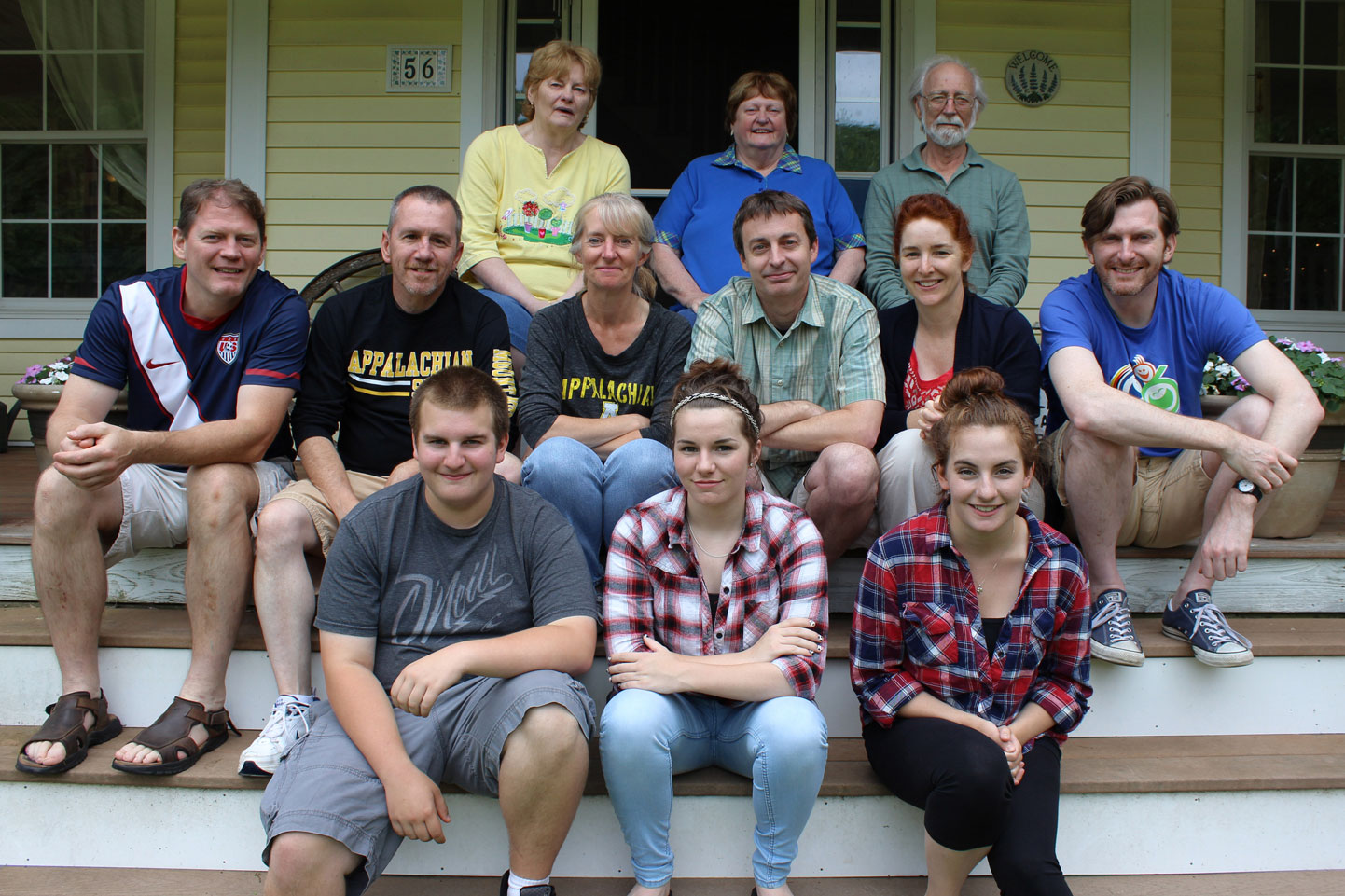 The Family - July 2015