Click on photos for full size.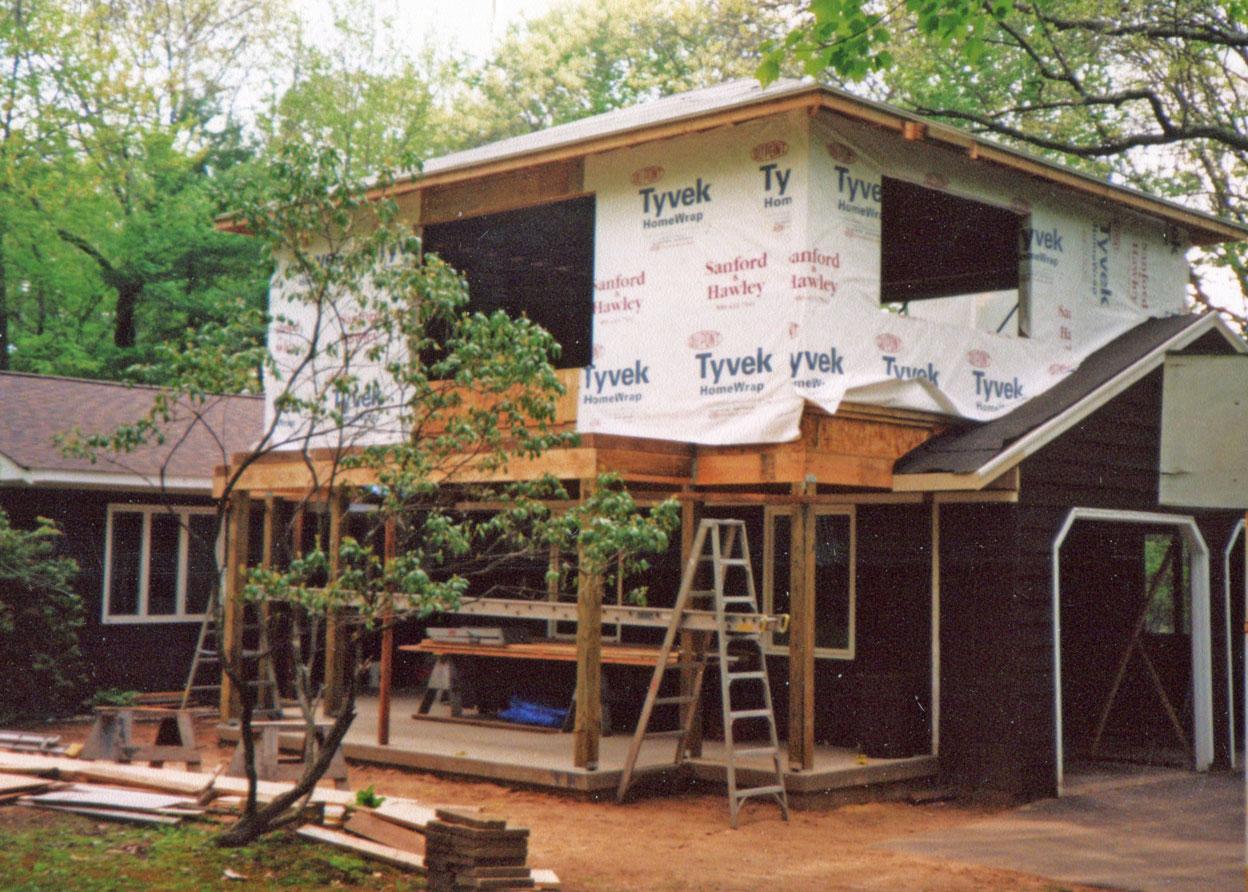 Jon's Aerie is going up
For 15 years we've talked about putting an addition on the house to get Jon's office and assorted junk out of the living room, but kept postponing it as we had always planned that Jon would move into Mark's room when he finally left home for good.
Our standing joke was that he would announce he was leaving as soon as the addition was complete. This year we made the decision to invest in the house as we have no plans to move or winter in Florida, so we put a room over the garage and included a good size porch on the back of the house. We found a terrific builder and Jan finally has her dining room area for family dinners. Jon moved his office in August and guess what?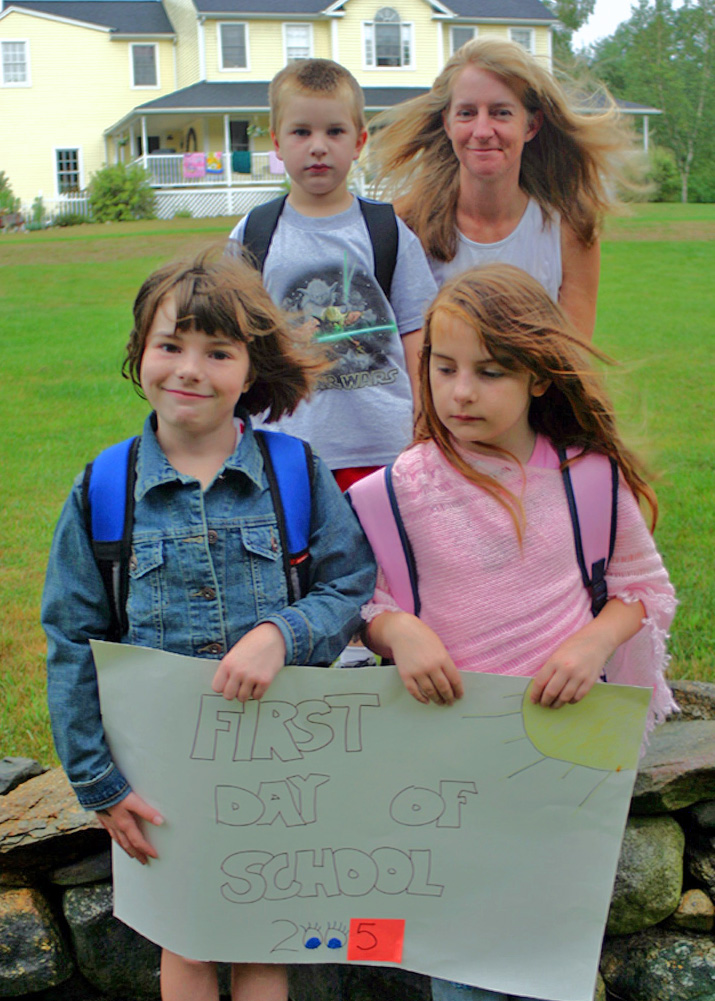 First day of school
Half of them look happy
Yup, in September Mark announced he was engaged and would be leaving soon. He and Debbie have been seeing each other for several years and they decided to take the big step next June 4. He'll be 37 and guess he finally decided it was time. He's been working two jobs to put away money - at Lego when they have work for him and painting houses at other times. Debbie has taught elementary school, but is just finishing a Master's Degree in Library Science and plans to shift to that area.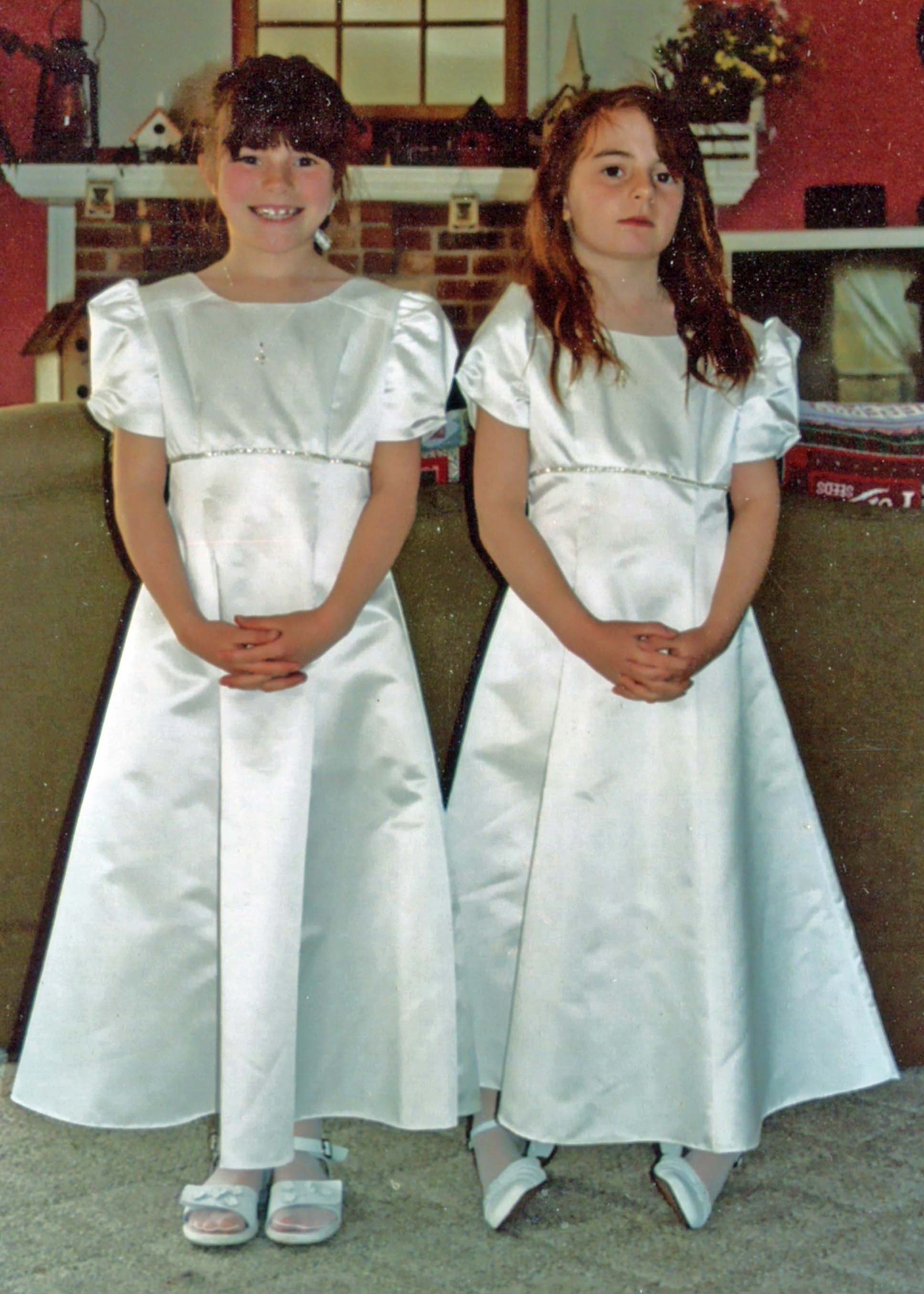 The girls first Communion &
a rare appearance in dresses
(Note Katie's feet)
Donna's family is doing well with the girls in third and fourth grades and the little guy in kindergarten. Jan does some sitting for them when they get in a bind and they are close enough that we can get together pretty often. Annie at nine is outgoing and loves sports. Katie at eight has fallen in love with horses and is riding. Adam at five is into boy things - Power Rangers and Rescue Heroes.
Donna continues to work as a teacher in the prison system and received her second Master's Degree at the end of 2004. Her husband Mark, a cameraman for our ABC affiliate, is setting up his own video editing business and hopes to move in that direction. Both enjoy playing sports themselves - Mark plays soccer and Donna plays softball and tennis.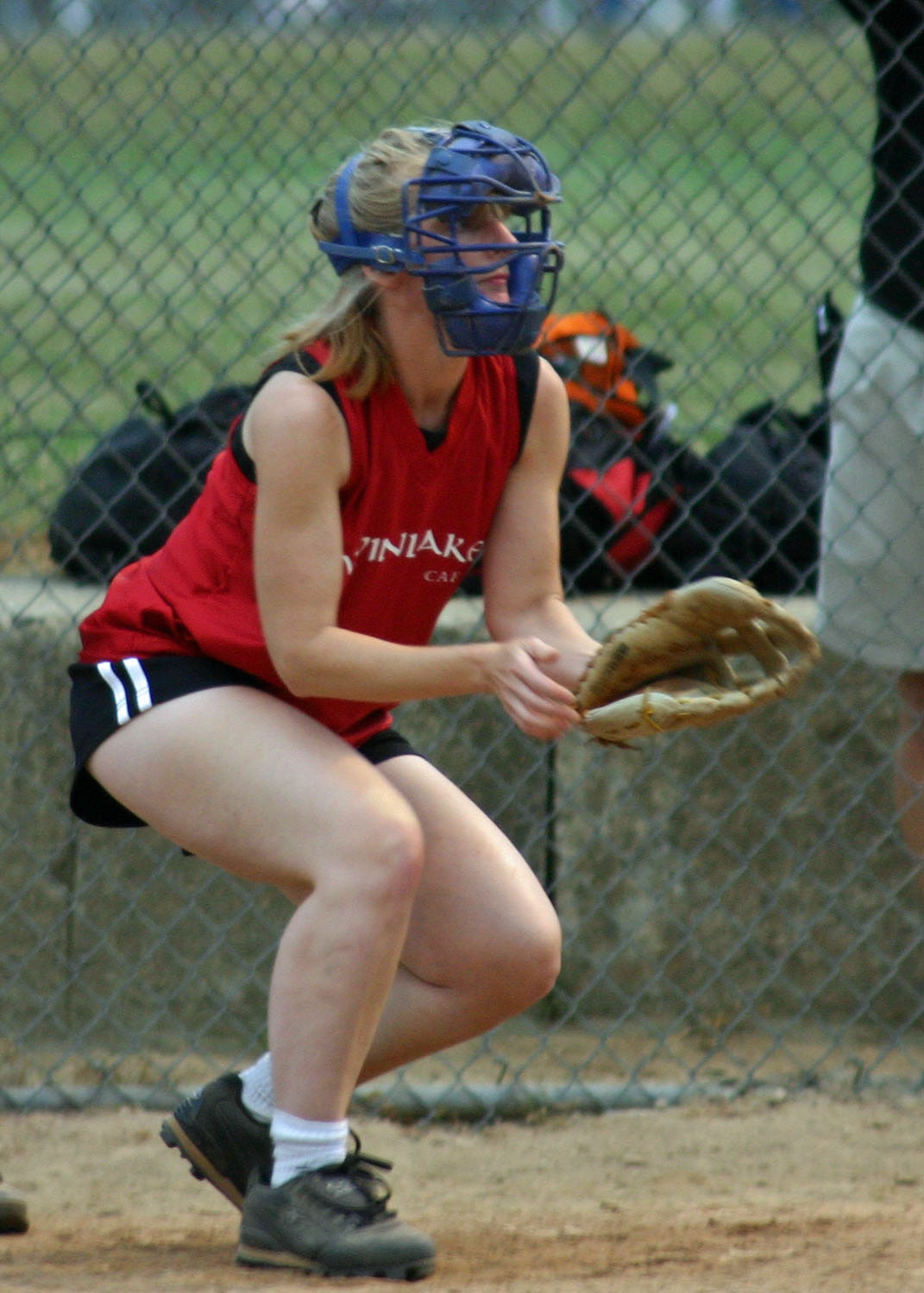 Donna waits the throw home
Jan has been retired four years and accomplished one of her major goals this year by removing Jon from the living room. Her time is spent between the grandchildren, lunch with friends, books and scrap booking.
This was our first year without Dad and we missed him. Mom is doing much better than we expected and announced she plans to live until 100. She's 93 now, has some dementia, and is a bit frail, but refuses to use a cane or walker and avoids medication and doctors as much as she can. She's in the same assisted living facility on Cape Cod and Jon's sister Linda is able to see her regularly.
Not much travel or vacation this year as money and time went into the addition. Just trips along the New Hampshire and Massachusetts coasts. We want to do more the next couple of years before we get too old for it. Italy is at the top of the list.
Jon's Journey
I'm nearly finished turning over The Door Opener duties to my successor Dory Dzinski, so will be retiring from my second career. After 19 years of publishing it is time for a new adventure, which I suspect won't be long in coming as I get very itchy when there isn't a big project to work on.
Meanwhile I do still participate in a number of holistic health groups and do what I can to promote practitioners and their activities.
Jon & Jan   
| | | | | | |
| --- | --- | --- | --- | --- | --- |
| | | | | | |
| Adam | Annie | Katie | Donna & Mark | Mark & Deb | Jon & Jan |