Click on photos for full size.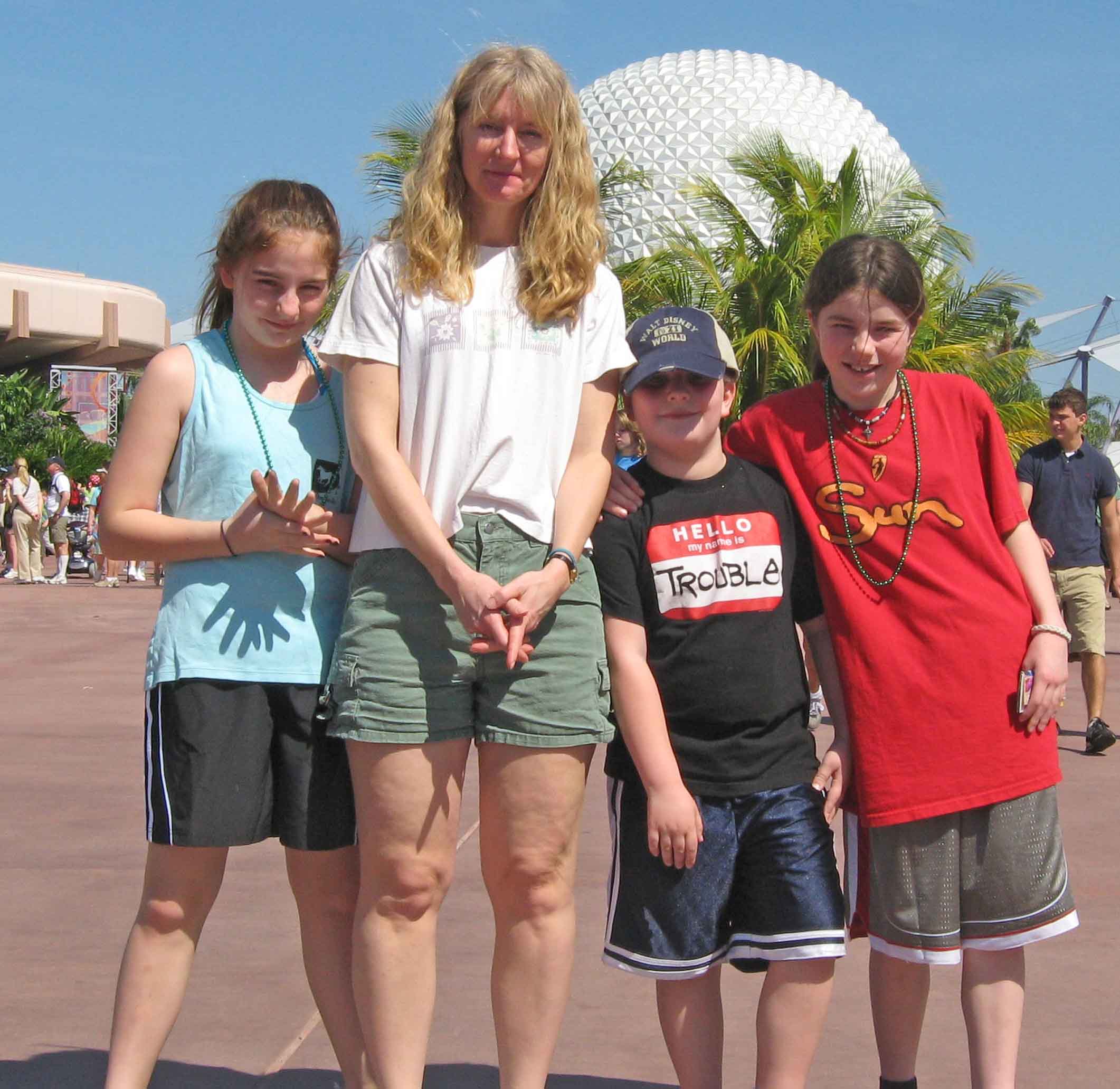 Donna & kids at Disney World
It has been a quiet year – and I guess that's a good thing. Everyone's well and no major life changes.
Donna continues to work as a teacher in the prison system and the chauffeuring after work is driving her crazy. Her girls are in sixth and seventh grades and Adam is in third grade. Annie at twelve and Katie at eleven are in junior high and beginning to move out into the world – scary. Annie likes skate-boarding, sports and making movies with her friends - taking after her father there; but not yet boys. Katie still loves riding horses and has lots of ribbons to show for it. Adam at eight is into boy things - video game and building Lego's.
Last Spring they made the pilgrimage to Disney World in Florida. Seems like a requirement, like Muslims once in a lifetime journey to Mecca. Donna's not crazy about traveling but the kids, of course, loved the whole experience.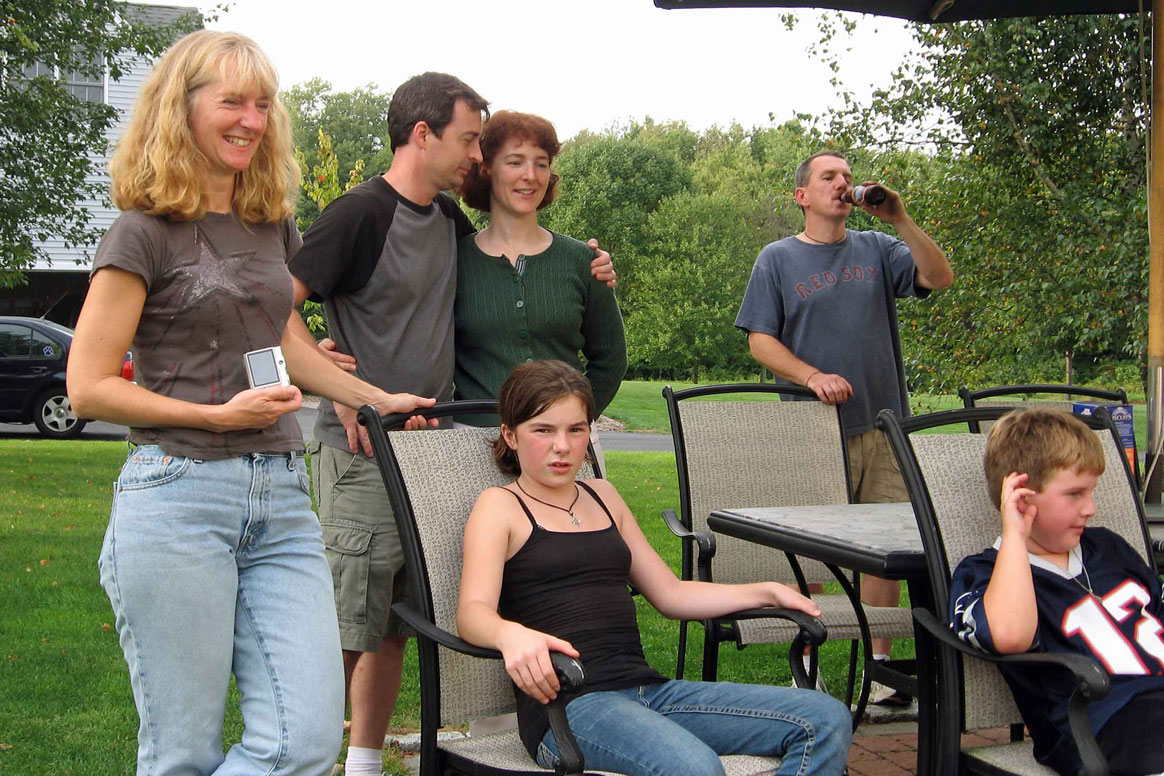 Summer Birthday Party
Summer is always fun because birthdays and holidays run almost monthly from June through October with each an excuse to get together for a picnic or party. It's usually warm enough for the kids to swim or do something that gets everyone wet and Donna has a great yard for kickball or volleyball. I usually try to play like I'm twenty years younger and hurt or pull something. Body tries, but it can't keep up - damn it.
Mark and Debbie working hard on updating their new home in Granby. Debbie is the children's librarian in East Hartford and Mark is still at Lego. He made a couple of trips for the company to the Southwest this year and always seems to be working on something interesting. Debbie wrote and staged a play for the library at Halloween and recruited family for the actors - Jan a witch, Mark R a mummy and Jon as wolfman.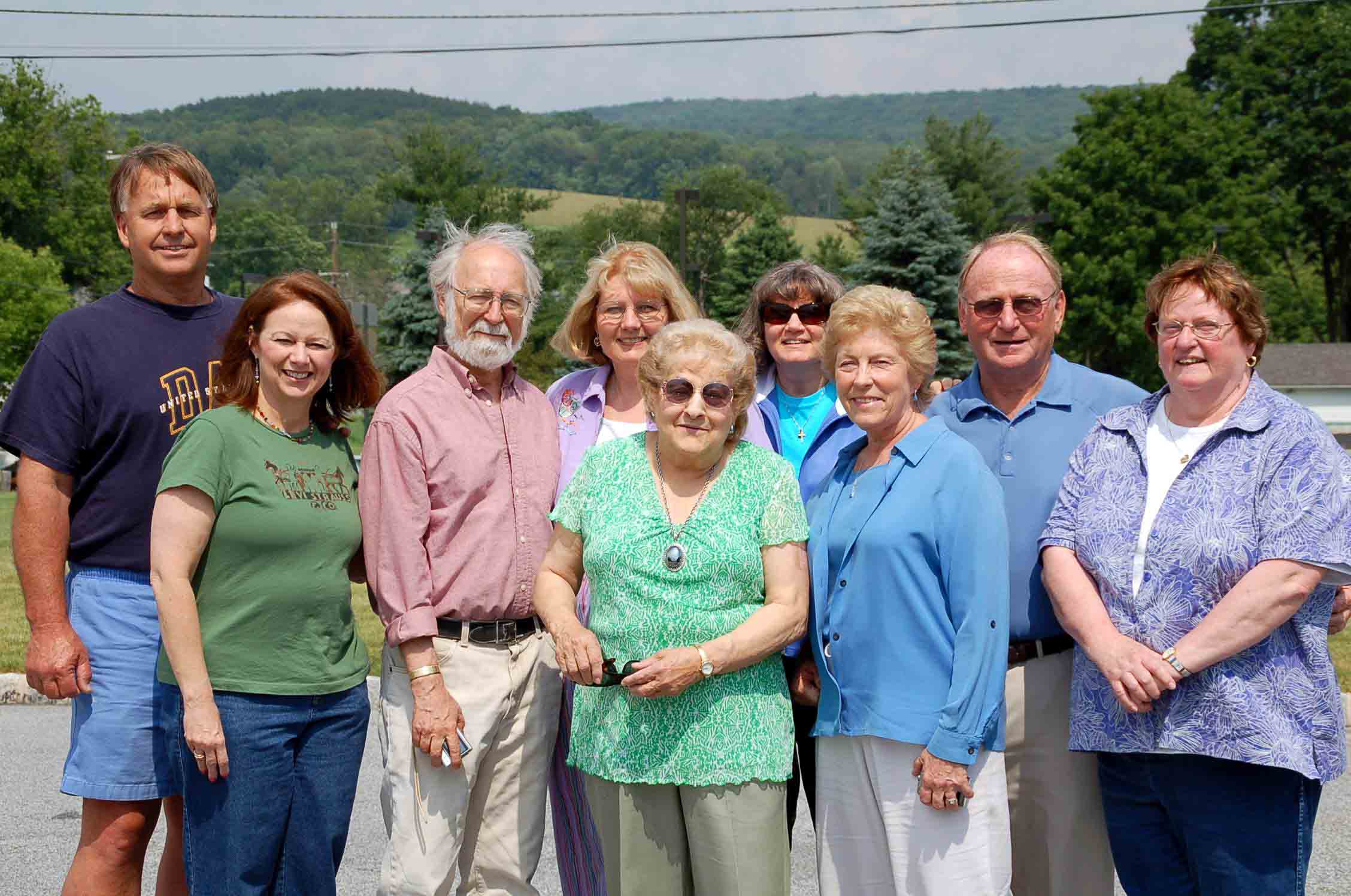 Reunion with Depew's in NJ
Mom turned 96 this October and is still hanging in. She gets a little frailer each year traveling mostly in a wheelchair when we go out, but seems happy where she is and enjoys getting out and visiting with the family. Linda is very good to her and includes her in all her family activities.
Not much travel for us this year. Regular trips to the Cape to visit Mom, a long weekend in Burlington, VT and another in Cape May, NJ. We did get together with our Depew side for the first time in 15 years for a reunion in New Jersey. Had a wonderful time catching up with Linda and Jean Depew and Pat Wirth from Virginia and Vince and his wife Cindy from upper New York state. Linda and John Adams also came.
Jon's Journey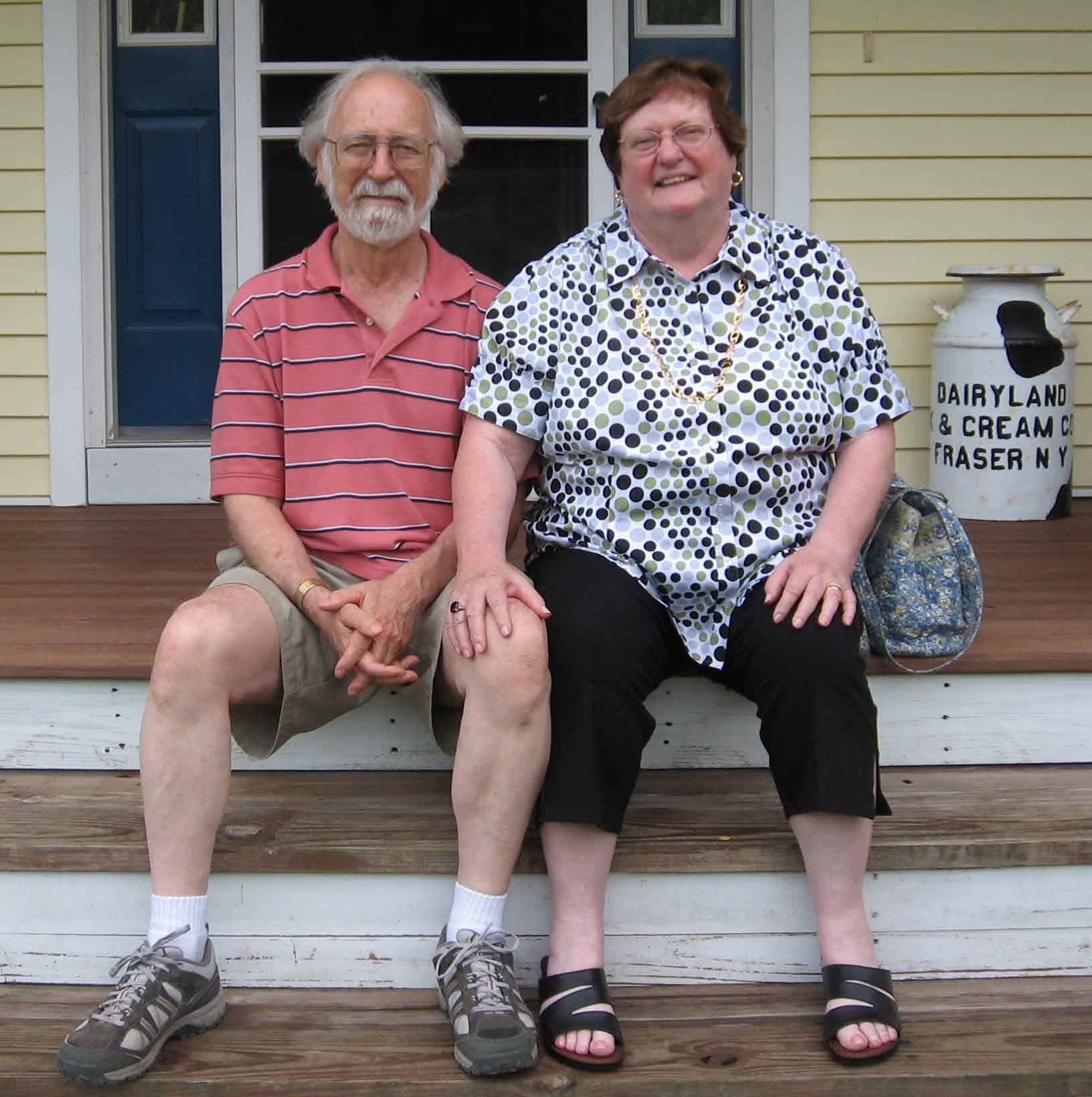 Pa & Ma - Watch your hand Ma!
The holistic regional website, Conscious CT, that I started last year is going well and keeping me busy. I also host two breakfasts for practitioners and go to lots of groups, lunches and get-togethers. Work has started on our fourth health fair to take place next March for which I do a lot of the organizing. And I love to hike with friends whenever I can find the time.
In April I was honored by the holistic community for my work over the past 25 years in support of the community. It was quite an honor and the whole family turned out to see what it is I actually do out there in the world.
Our email addresses are [email protected] and [email protected]. We'd love to hear from you.
Jon & Jan   
| | | | | | |
| --- | --- | --- | --- | --- | --- |
| | | | | | |
| Adam | Annie | Katie | Donna & Mark | Mark & Debbie | Jon & Jan |