Click on photos for full size.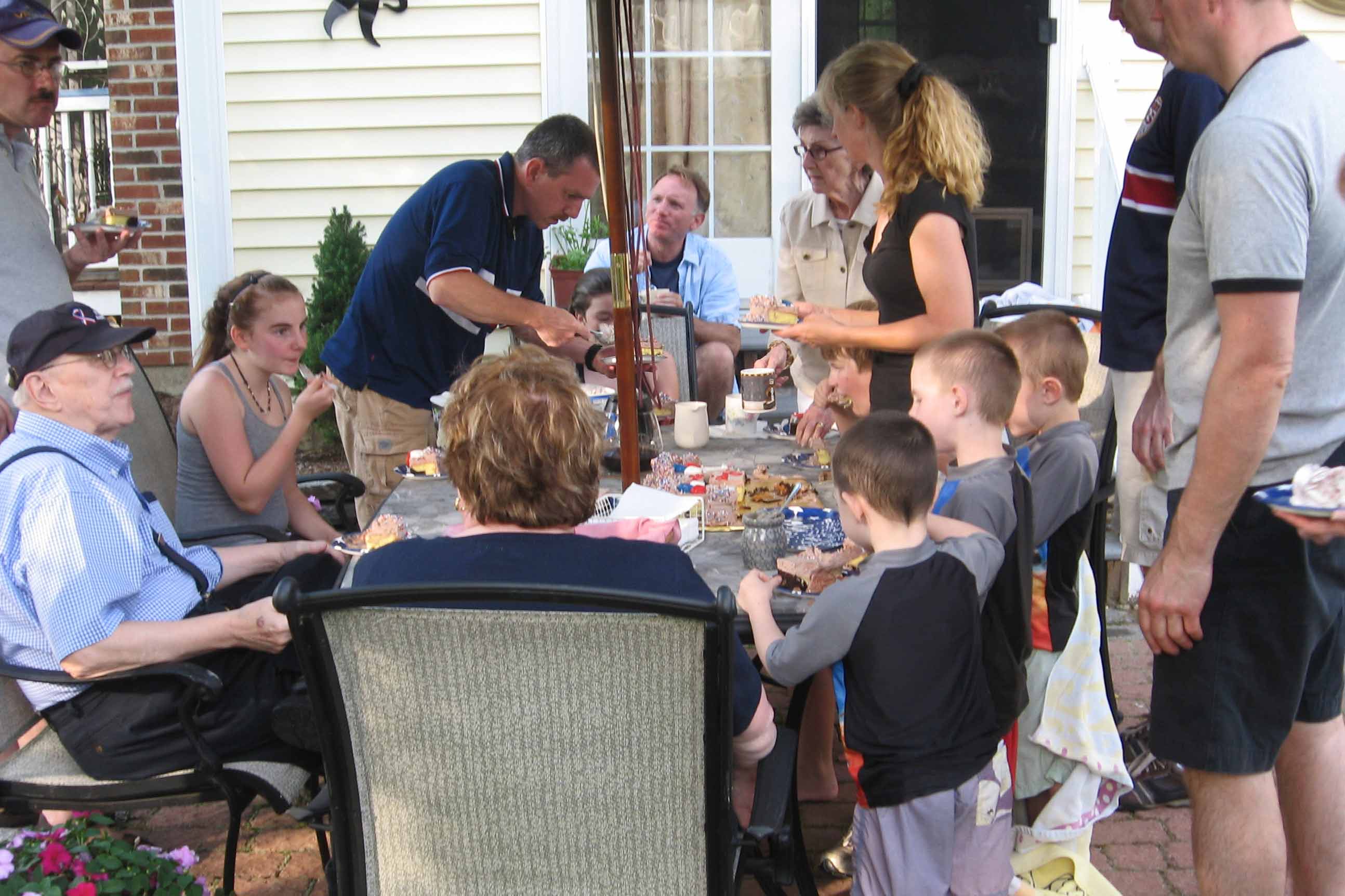 Summer party at Donna's
It has been another quiet year in that we are all pretty healthy, there have been no life changes or incidents for anyone and we didn't do anything too exciting. This is comfortable, but doesn't provide good material for a Christmas letter.
Donna continues to work as a teacher in the prison system and chauffeurs her kids after work. Her girls are in seventh and eighth grades and Adam is in fourth grade. Annie is a teenager now with everything that brings including an active social network. Katie still loves horses and was lucky enough to find a stable nearby where she can not only ride, but can work to pay for her riding time and lessons. She's happy to spend every possible minute there. Adam at nine has taken up wrestling and we'll see how that goes. He also loves building Lego's and aspires to one day work with his Uncle Mark. Donna's husband Mark won two more regional Emmy's for the 'Roadside Stories' PBS show he and a friend created - no money, but good reviews. We're lucky to have children and grandchildren not far away. There is plenty of opportunity to get together on holidays and birthdays scattered through the year.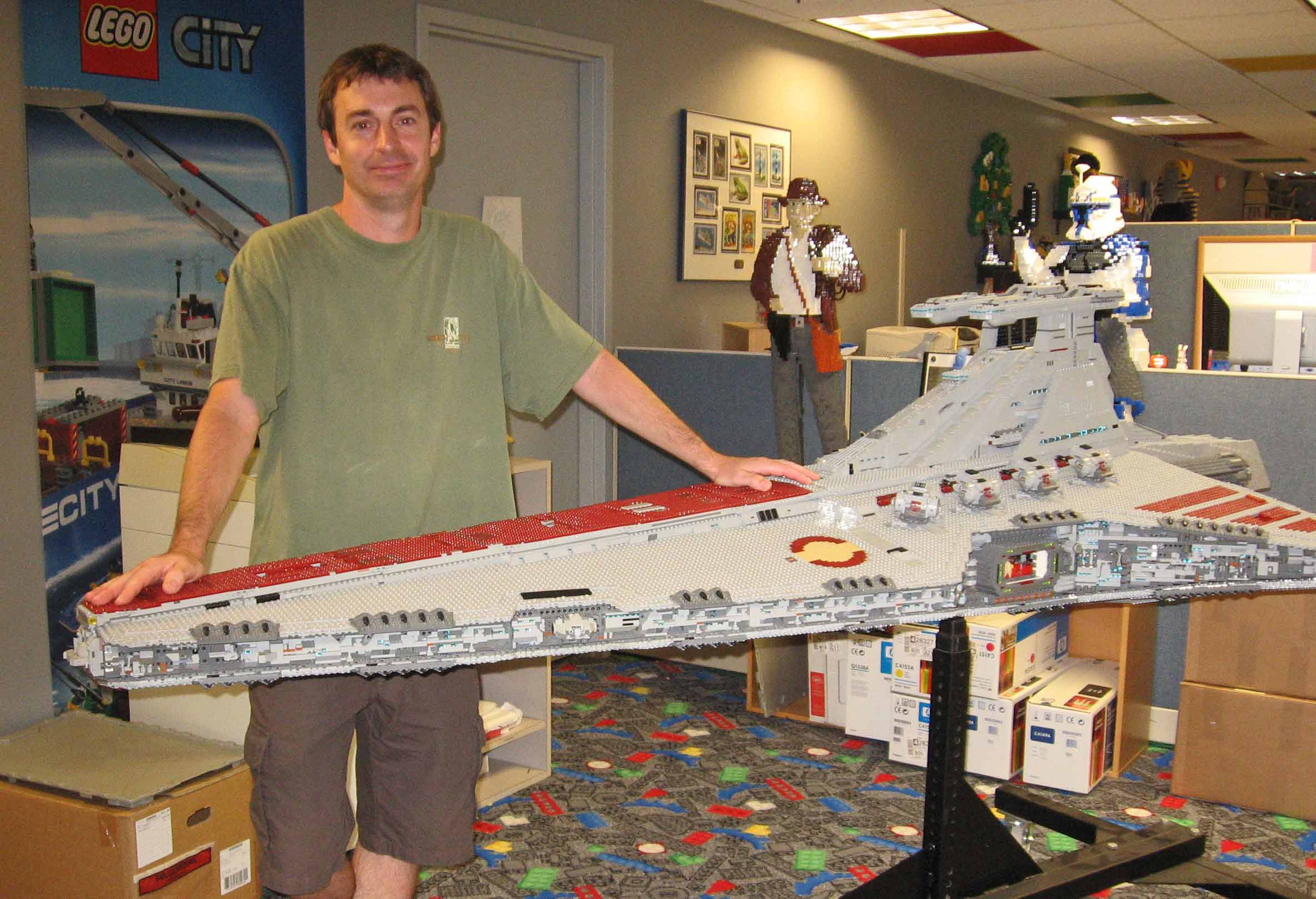 Mark at Lego
Mark and Debbie continue to work hard on their home in Granby. Mark built a room in his basement for his collections and just moved the thousands of comic books from our basement to his. Debbie is the children's librarian in East Hartford and Mark is still at Lego, who bucked the economic trend and has had one of their most successful years. Mark made his dream trip to the San Diego ComicCon in August where he worked at the Lego booth. For the uninitiated this is the largest comic book convention in the world drawing all the Hollywood stars promoting their films.
Mom turned 97 this October and is planning on reaching 100. She gets a little frailer each year traveling in a wheelchair when we go out, but seems happy where she is. Linda is very good to her and includes her in all their family activities.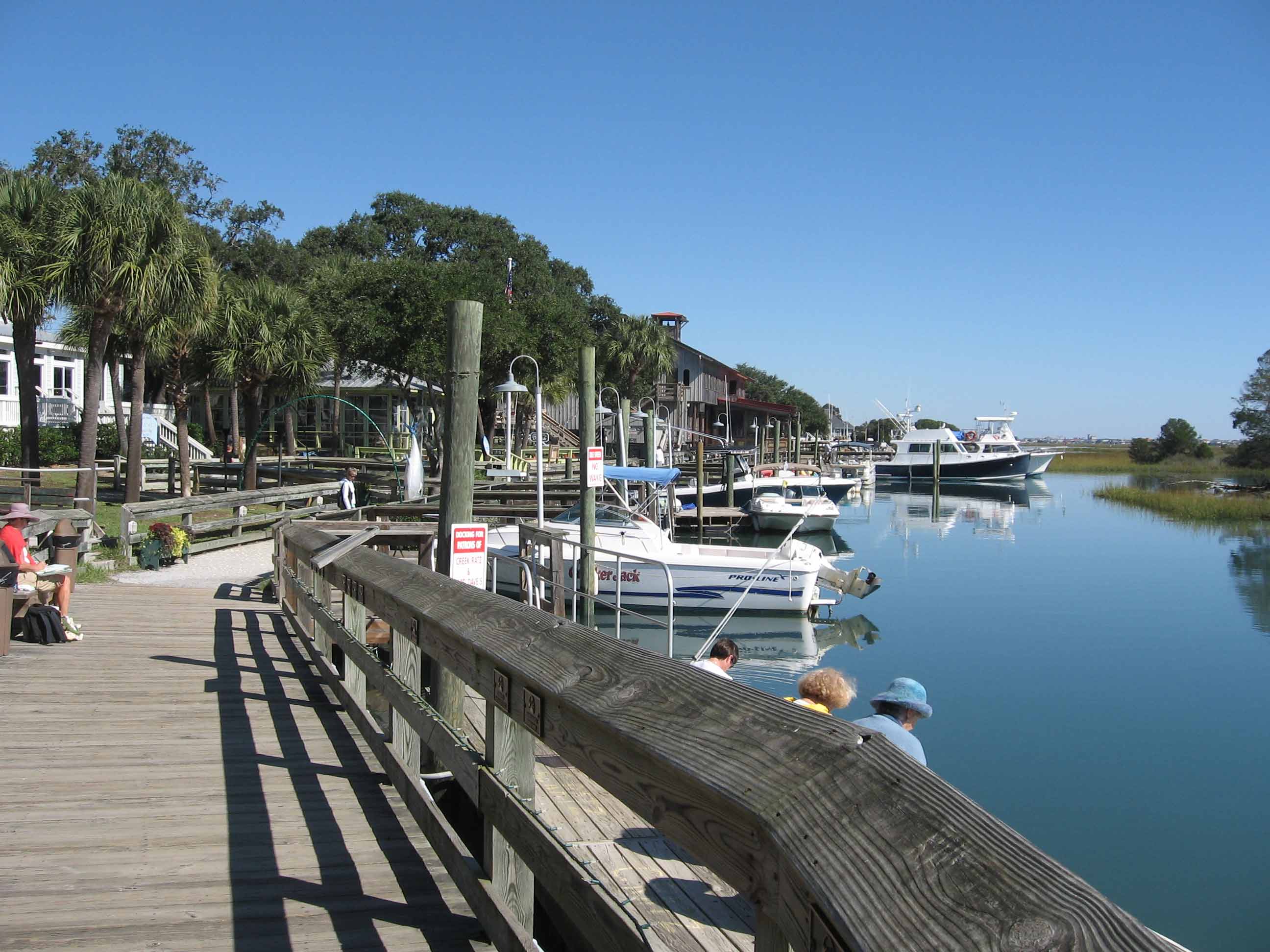 South Carolina vacation
Only one trip this year other than the regular trips to Cape Cod to visit Mom, although I did attend our annual high school class reunion in New Jersey in late September. We had a nice trip to Myrtle Beach, South Carolina in October. This is one of Jan's favorite places to vacation. On the way back we visited with relatives in Raleigh, NC and outside Washington, DC. It was good to catch up with family.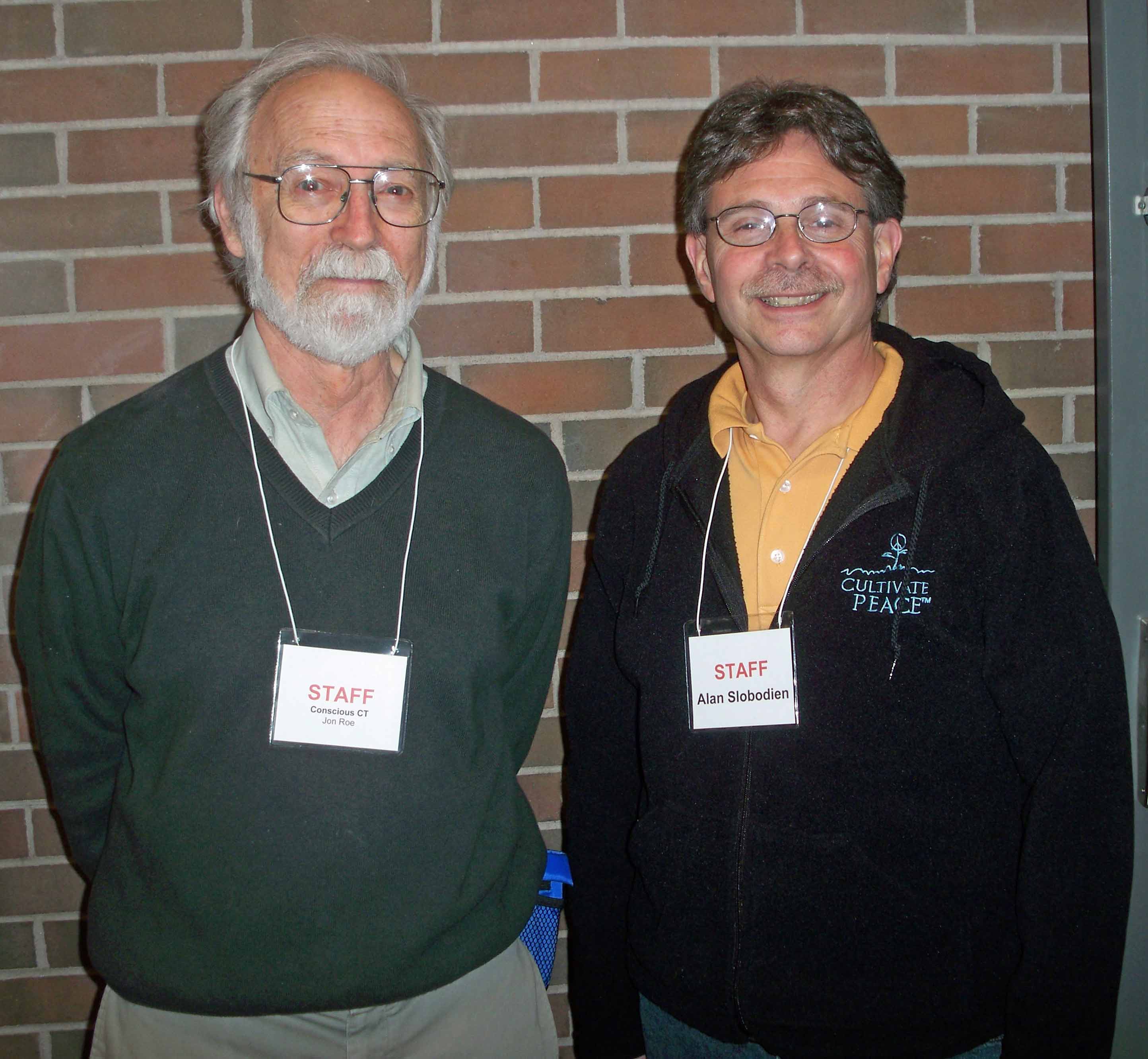 Jon & Alan at Healthfest
My holistic regional website Conscious CT is going well and keeps me busy. I also host two breakfasts for practitioners and participate in a lot of groups and organizations. A highlight this year was organizing our fourth holistic health fair in March in which we partner with the town. See slideshow. Somehow didn't find the time to hike this season as much as I would like.
My email address is [email protected]. Jan rarely checks hers, but you can reach her through me. I'm also on Facebook, although I rarely use it for anything other than keeping up with the younger members of the family. We'd love to hear from you.
Jon & Jan   
| | | | | | |
| --- | --- | --- | --- | --- | --- |
| | | | | | |
| Adam | Annie | Katie | Mark & Debbie | Donna & Mark | Jon & Jan |