Click on photos to see larger size.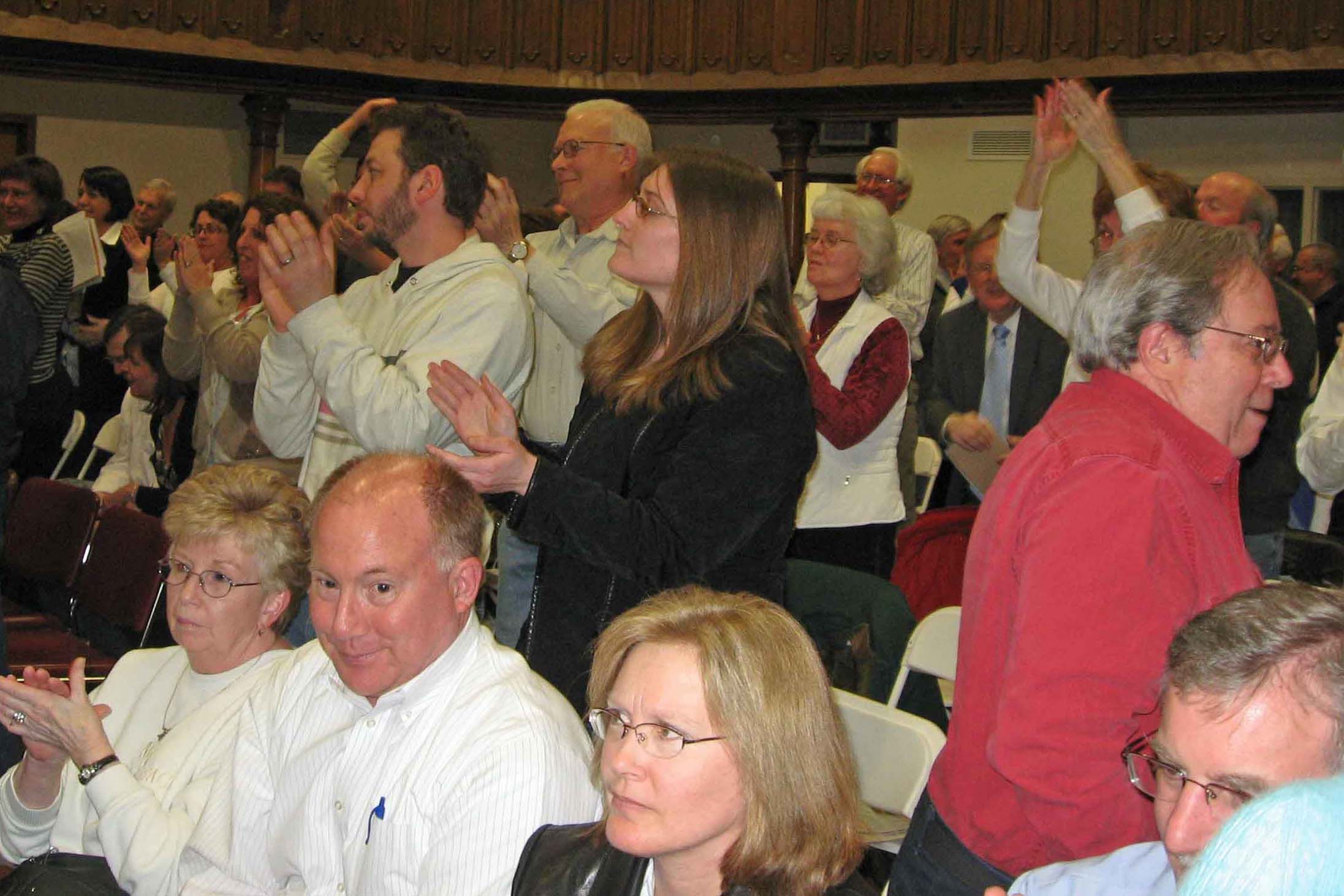 Cheers as concert application is denied
This year started with an interesting challenge as a developer tried to put an outdoor rock/country concert venue less than a quarter mile from our house. Although near the highway, the site is circled by residential neighborhoods. We organized, raised money, gathered support and long story short, over 13 Planning & Zoning Committee hearings we were able to defeat the application. A rare win for the little guys. I did the VCRD website and email newsletter for the group. We both attended all the hearings and it certainly made the winter go quickly.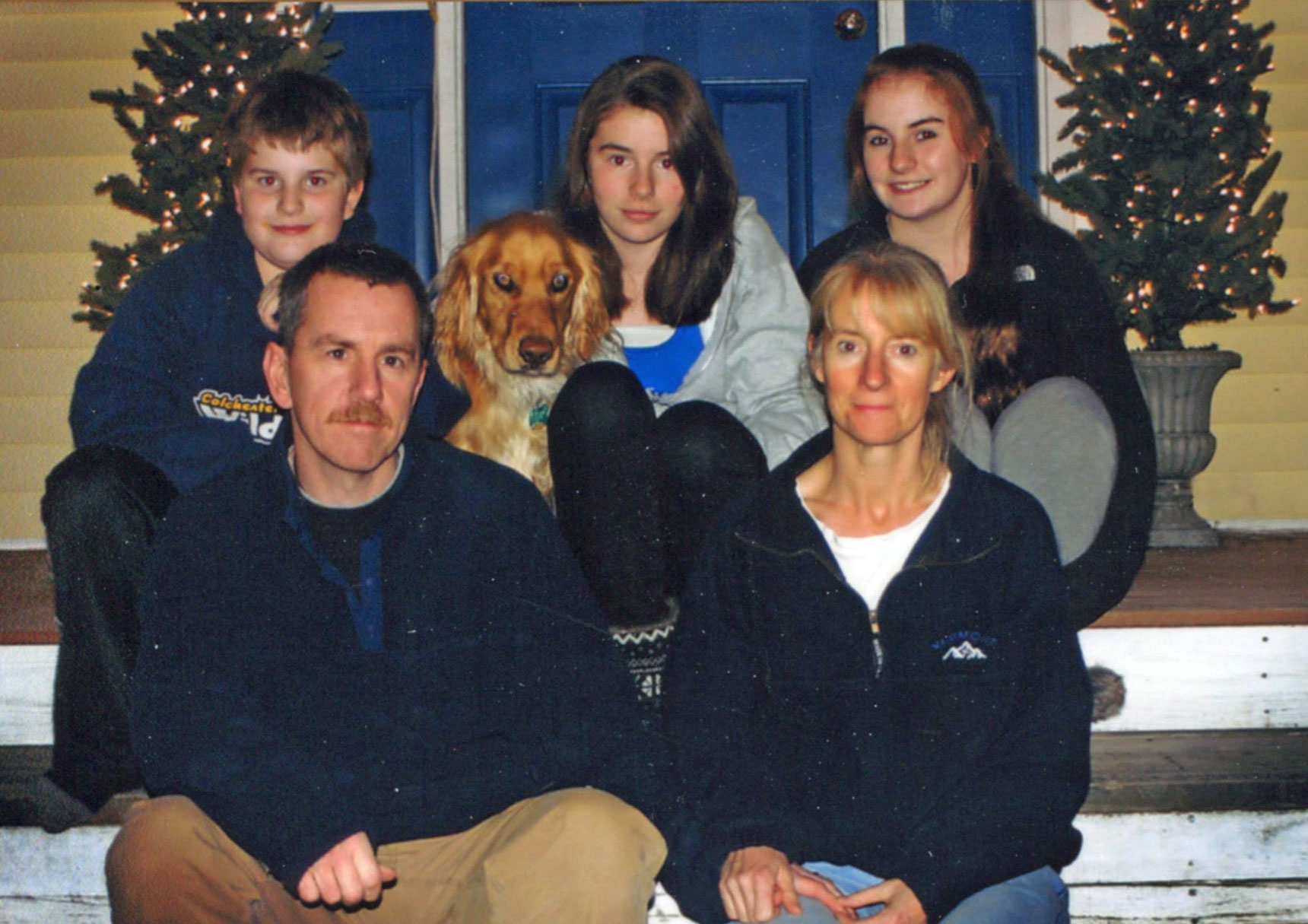 Donna & family
Donna continues to work as a teacher in the prison system and chauffeurs her kids after work. Annie is 14 and has started high school. Katie at 13 is in eighth grade and has become social this past year. I follow them on Facebook to keep up with their friends, activities and interests. Adam at 10 is in fifth grade and is wrestling in the winter and is addicted to some variation on Dungeons & Dragons collecting Magic cards. Donna learned the game so he has someone to play with. The sacrifices a mother makes!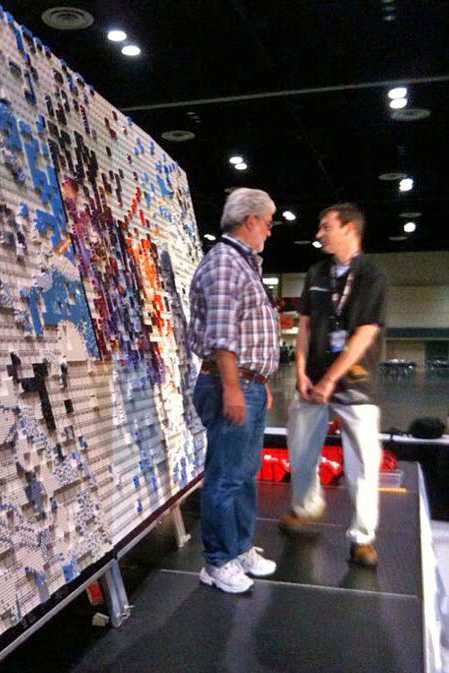 Mark meets George Lucas
Mark R. putting in long hours at Lego this year as they are one of the few companies doing well in this economy. He met George Lucas at a Star Wars Convention in Florida last summer while working on a Lego mural. Debbie started a new job at the Windsor Library in the early Summer and enjoys the shorter commute and the way the community works together.
Mom turned 98 this October and is planning on reaching 100 in October 2012. In November 2012 Jan and I will be married 50 years and in December 2012 we hear the world will end. Lots to look forward to that year.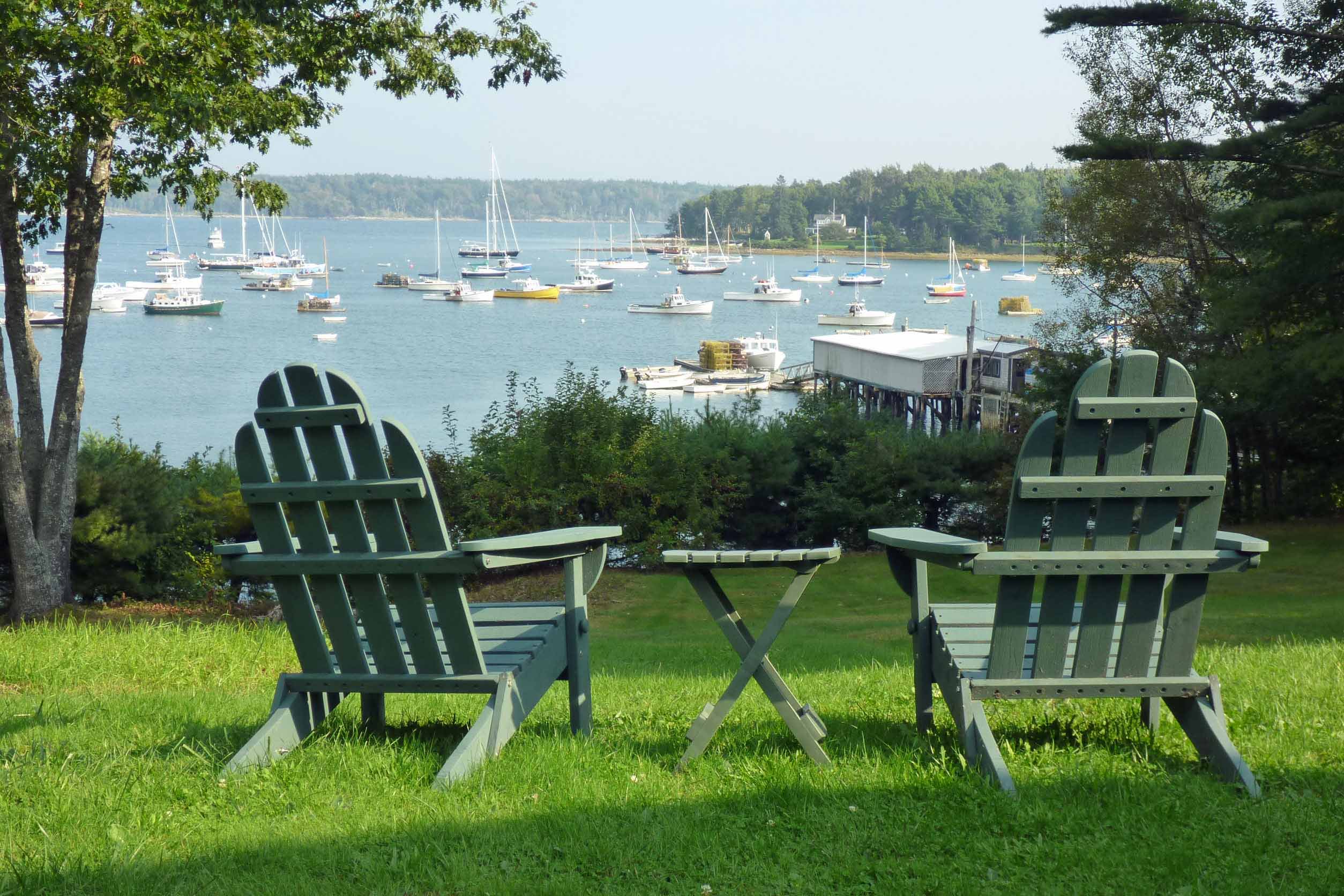 Our peaceful harbor view in Maine
Only real getaway this year was a week in Maine in late September. We rented a house on a nice quiet peninsula above Boothbay on a fishing cove. Also went to the second Depew Day in New Jersey, although this one didn't bring everyone together.
Jan continues to do scrap booking with one group of friends and Wednesday excursions for lunch with another group. In between she plays family matriarch.
My holistic website Conscious CT is still going well. Also work a lot with a holistic organization providing new opportunities for educating people about the alternatives available. The group does free monthly workshops and we put on a holistic wellness fair in September for the Coventry Farmers' Market, the largest one in the state. See slideshow. Started work this month on our biennial two day holistic health fair, the Greater Vernon Holistic Healthfest, to be held the last weekend in March.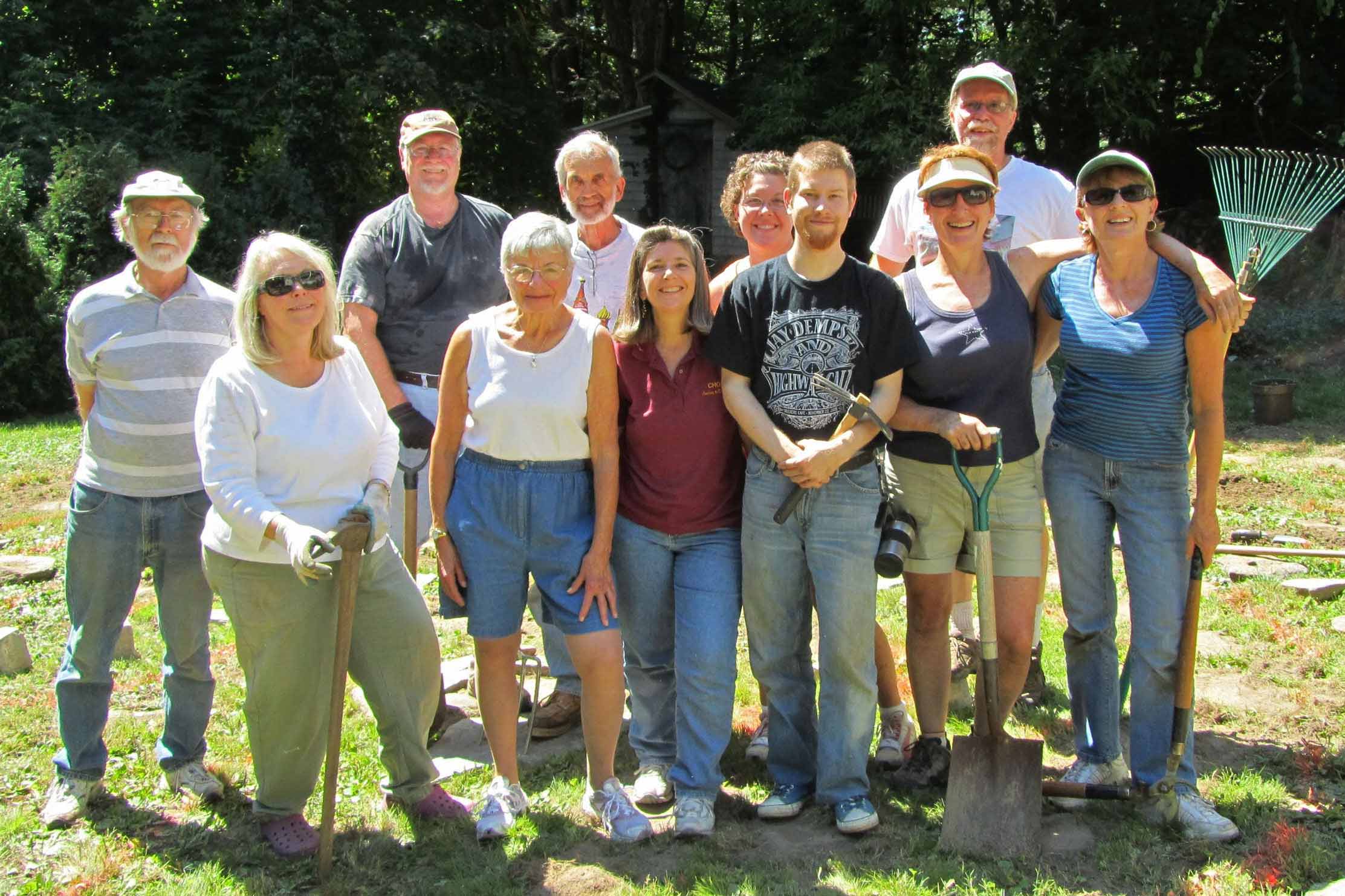 Alliance labyrinth build service project
And as if I needed another project I'm developing a new website/newsletter around our local river valley, The Tankerhoosen. The concert effort got me interested and I've found it irresistible. Taking time to get enough material online to launch the first newsletter. Hopefully by the end of this year.
My email address is [email protected]. Jan rarely checks hers, but you can reach her through me. I'm also on Facebook, although I rarely use it for anything other than keeping up with the younger members of the family. I am finding Facebook a good tool for the other online projects I'm involved in so have several Pages I update also.
Jon & Jan   
| | | | | | |
| --- | --- | --- | --- | --- | --- |
| | | | | | |
| Adam | Annie & Bailey | Katie | Donna & Mark | Mark & Debbie | Jon & Jan |