Click on photos to see larger size.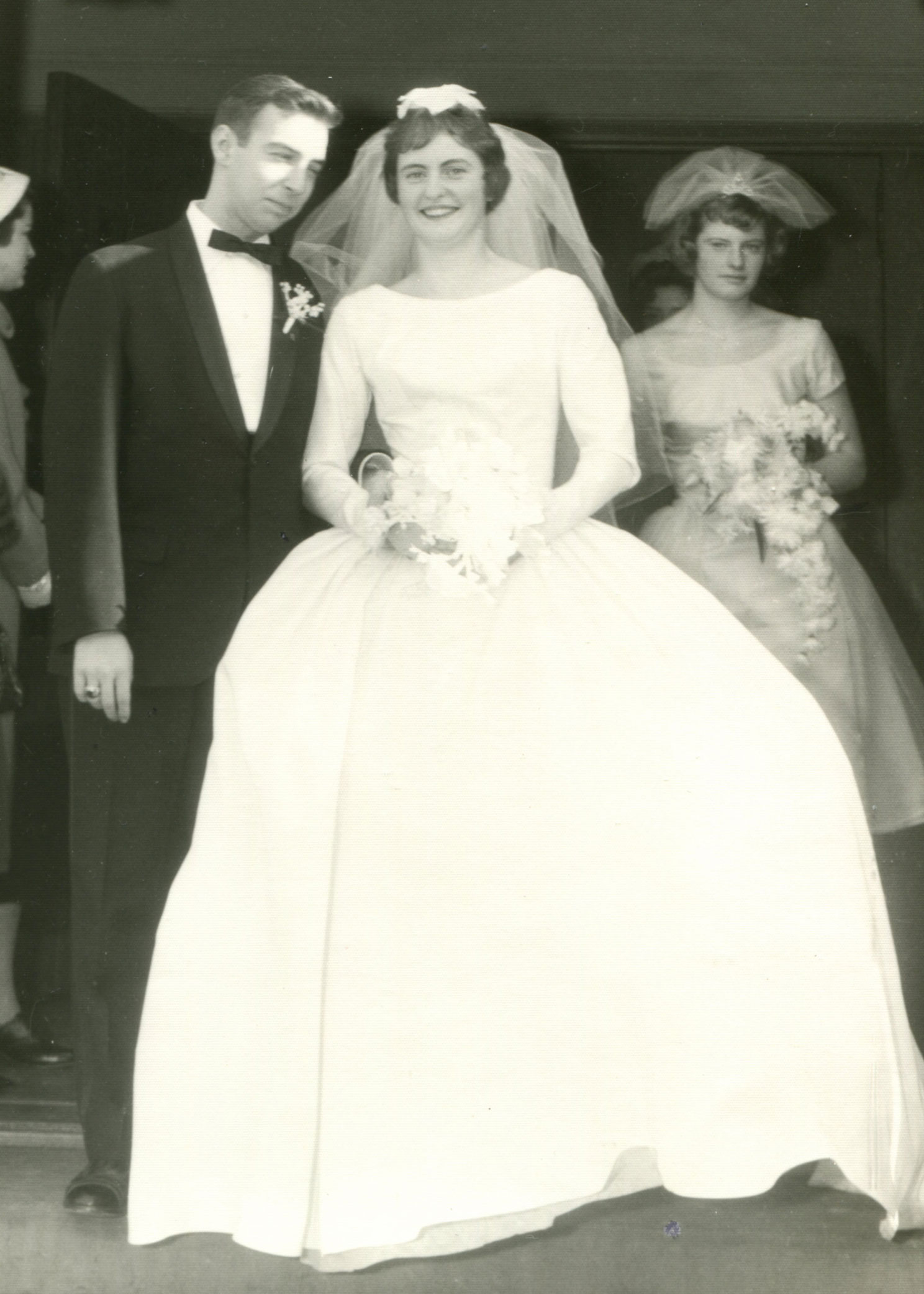 The Newlyweds in 1962
It was a quiet year for the family. The major milestone this year was our 50th Wedding Anniversary in November. We were married November 24, 1962 in Paterson, New Jersey and honeymooned in Bermuda. We marked the day with just a family dinner at Donna's. We'll celebrate with a trip to europe next year.
Compared to 2011 the weather this year was kind to us. Sandy and other storms, while doing damage along the Connecticut shore, missed our part of the state. It was drier than normal but there were no real drought periods, and though it was hotter than normal too it didn't seem that bad.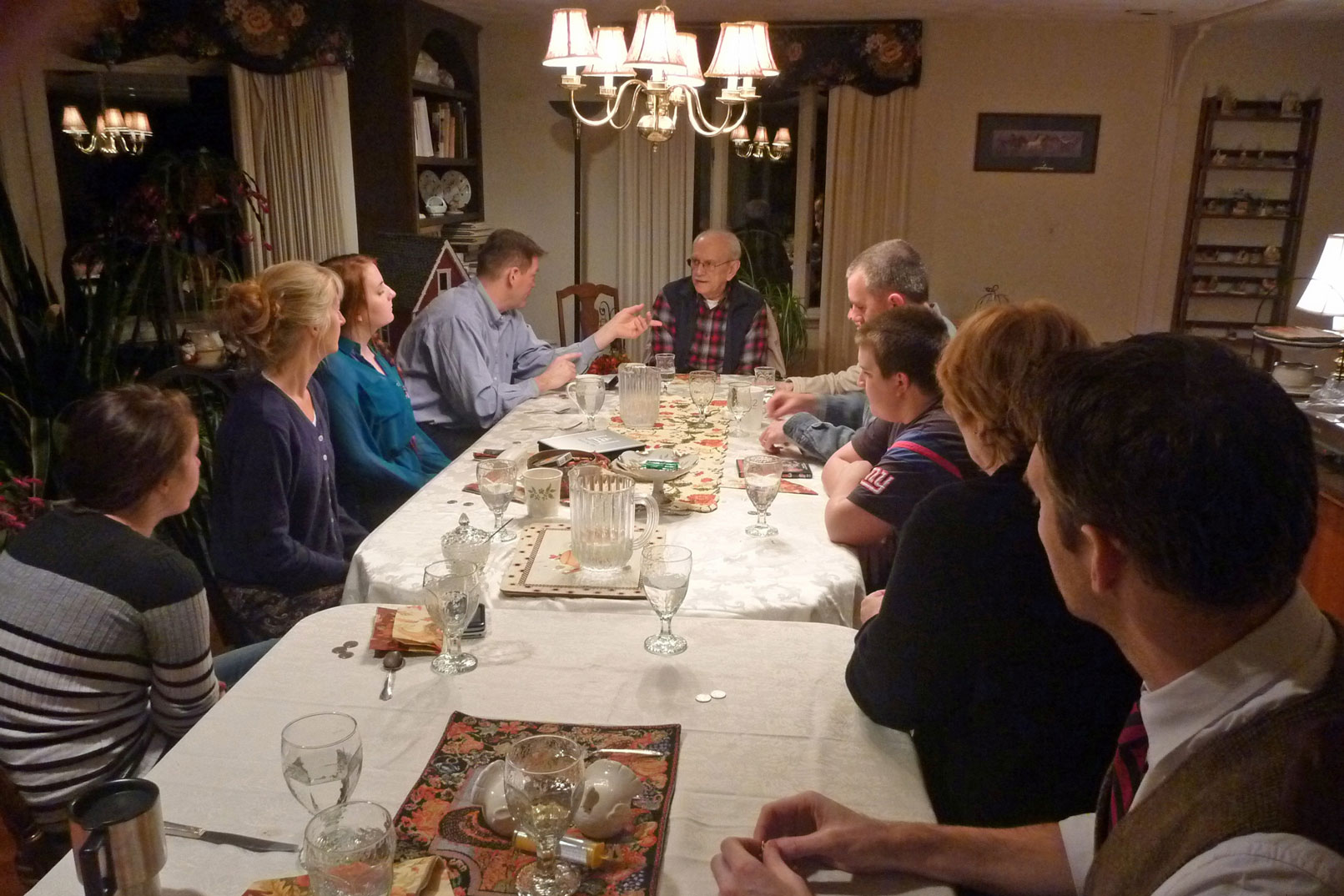 Thanksgiving at home
Donna continues to work as a teacher in the prison system, chauffeuring her kids after work. Annie (16) is a junior in high school, while Katie (15) is a sophomore. Both girls are on the robotics team with Annie as Captain this year; she will have her driver's license soon. The team traveled to Richmond, VA in March for a competition. Adam (12) is in middle school is still addicted to Magic cards. Their family visited Disney World in the Spring. Here's a slideshow of Annie's childhood done for her Sweet Sixteen birthday in July.
Mark is putting in long hours at Lego again this year as they are one of the few companies doing well in this economy. He and Debbie visited Nova Scotia for their vacation. Each Christmas his card humorously chronicles their year and is on our website. You can read them all here.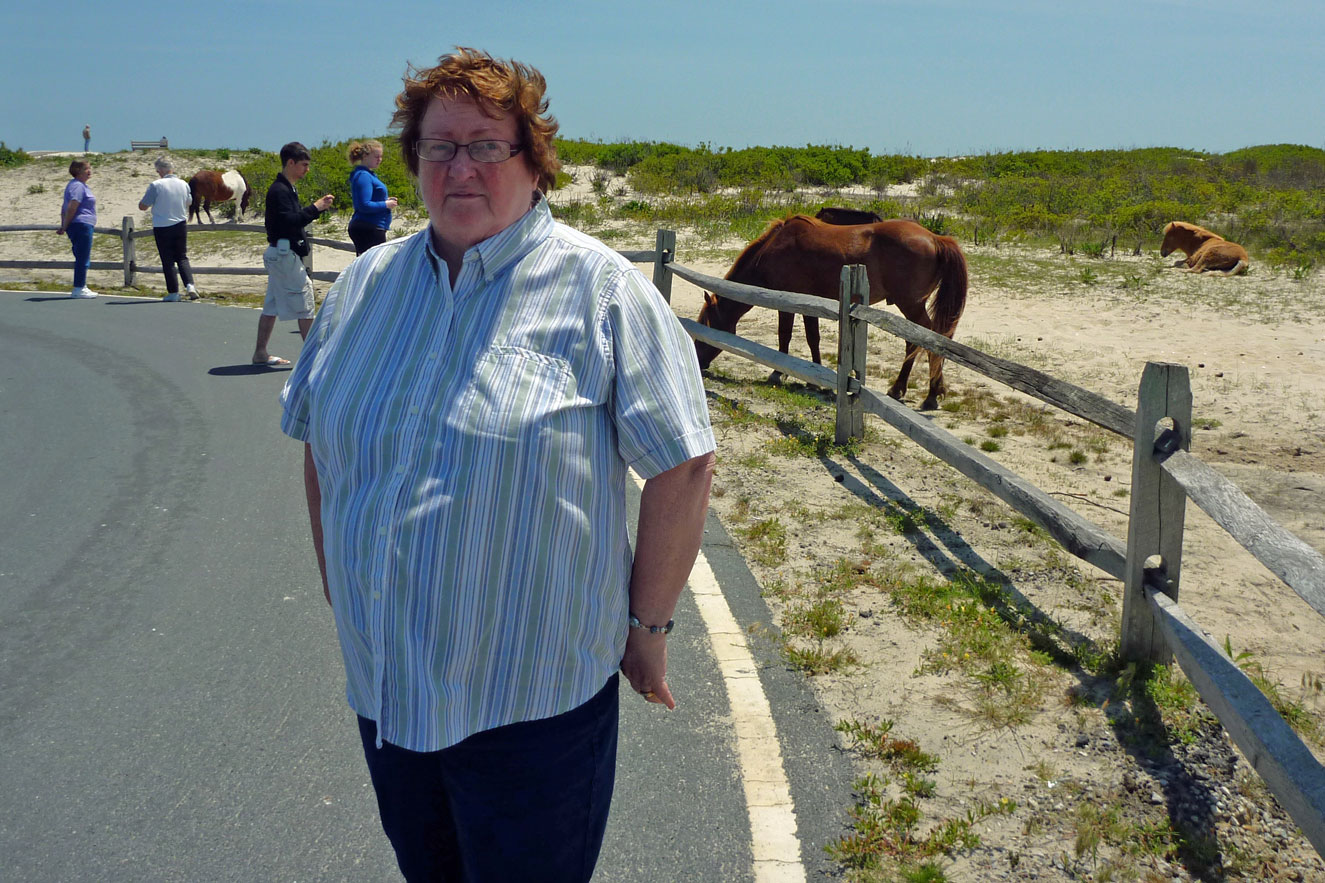 The wild horses of Asseteague
Tired of squinting hard to read I had cataract surgery in both eyes in September which went well. Other than that Jan and I continue to stay healthy.
Our only getaways were the Delmarva Peninsula in May and Ogunquit, Maine in December. We did, however, take a number of senior one day bus trips - to Coney Island, Boston and the Thimble Islands. We didn't get back to New Jersey this year.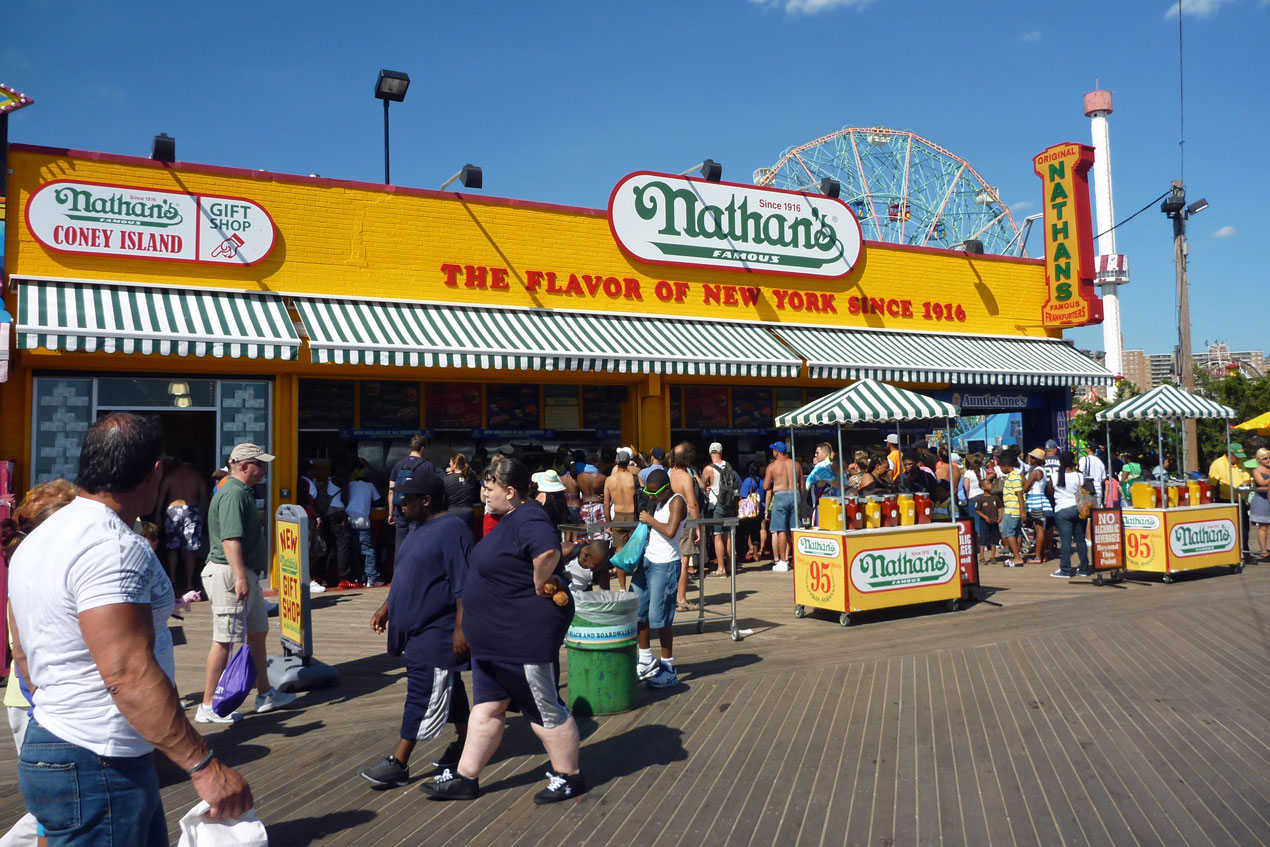 Nathan's at Coney Island
Jan continues to do scrap booking with one group of friends and Wednesday excursions for lunch with another group. In between she plays family matriarch.
I've been spending less time on my holistic website as a result of the Tankerhoosen effort, but still update it quarterly and send an occasional e newsletter. In September we celebrated 10 years of monthly breakfasts for one of the two that I host. Also work with a holistic health organization providing opportunities for education doing monthly free workshops and holistic wellness fairs at local farmer's markets.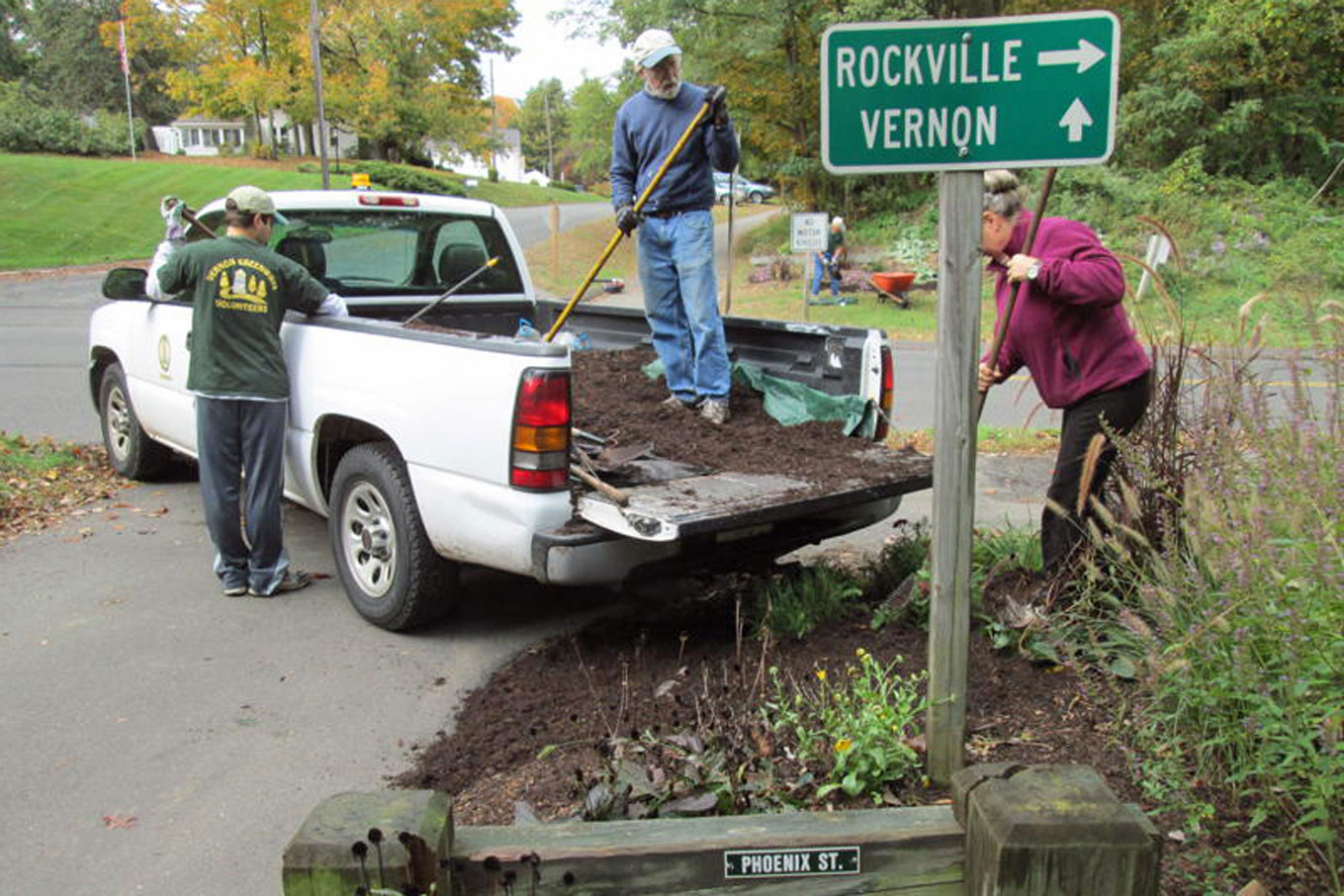 Spreading mulch with
the Vernon Greenways Volunteers
The new website and e newsletter covering the Tankerhoosen River valley we live in has provided many opportunities for me to connect local groups and make some new friends. I enjoy digging out and sharing little known pieces of information. It's been fun and drew me into town politics and networking with local groups.
My email address is [email protected]. Jan rarely checks hers, but you can reach her through me. I'm also on Facebook, although I don't often post there.
Jon & Jan   
| | | | | | |
| --- | --- | --- | --- | --- | --- |
| | | | | | |
| Adam | Annie | Katie | Donna & Mark | Mark & Debbie | Jon & Jan |