Click on photos to see larger size.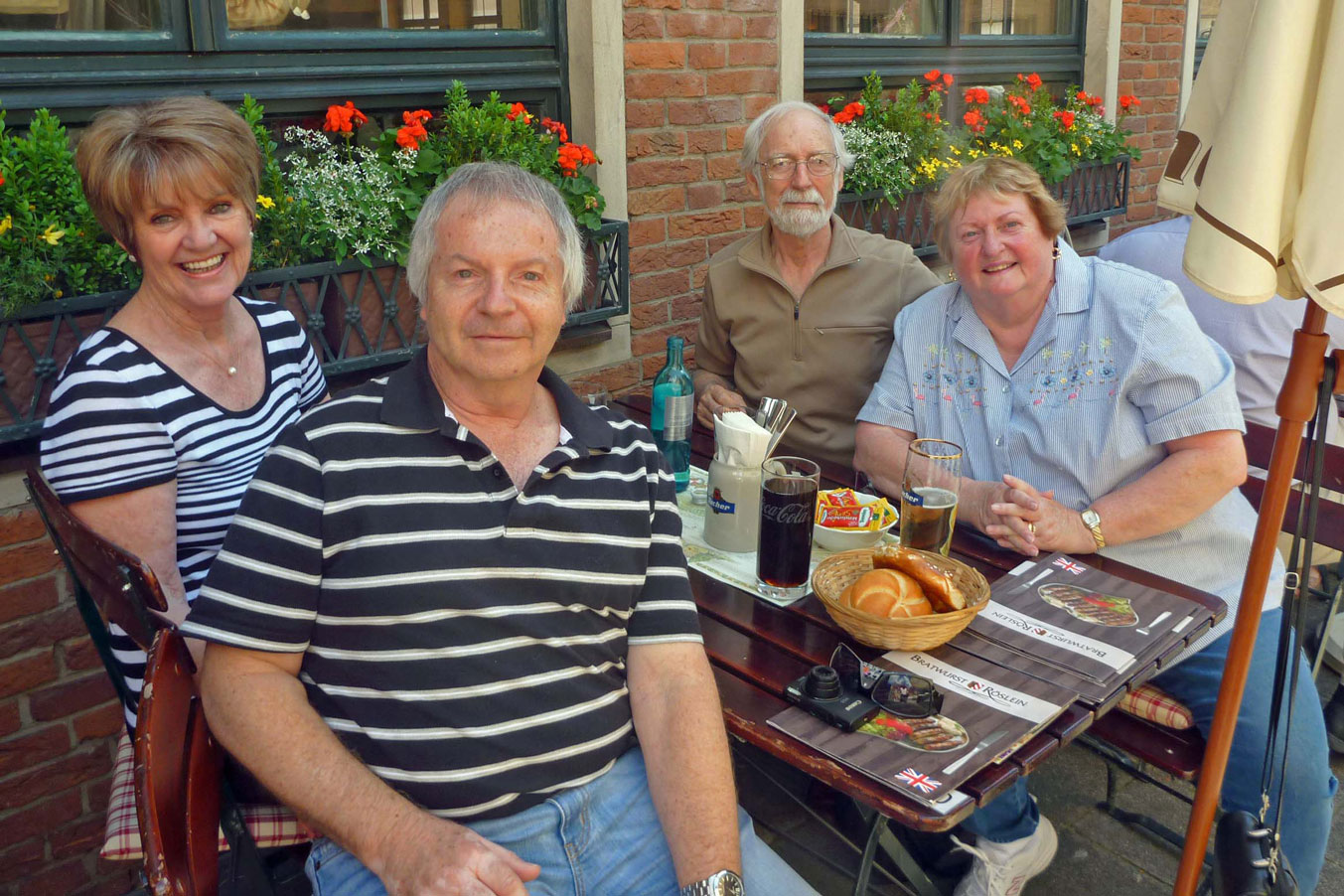 Lunch in Old Nuremburg
with friends from Australia
The high point of this year was our river cruise in Central Europe in June. Okay, mostly a bus trip, but who could predict there would be a 500 year flood that would close most of Europe's rivers. We started in Vienna, Austria on the Danube, holed up for a few days in a small port with a water gate, then went by bus to Nuremburg, Germany until we finally had a boat ride up the Rhine to Amsterdam.
Actually we had a wonderful time in spite of the floods. The tour was by Uniroyal, food was great and they went beyond the call to give us a good trip. Saw much of Austria we wouldn't have otherwise seen and loved the country. We hope there will be another river cruise in our future for 2015.
Weather was funny, but no big hurricanes this year. A two-foot blizzard in February, a wet spring, a very hot July and a gorgeous fall. Not perfect, but no loss of electricity either.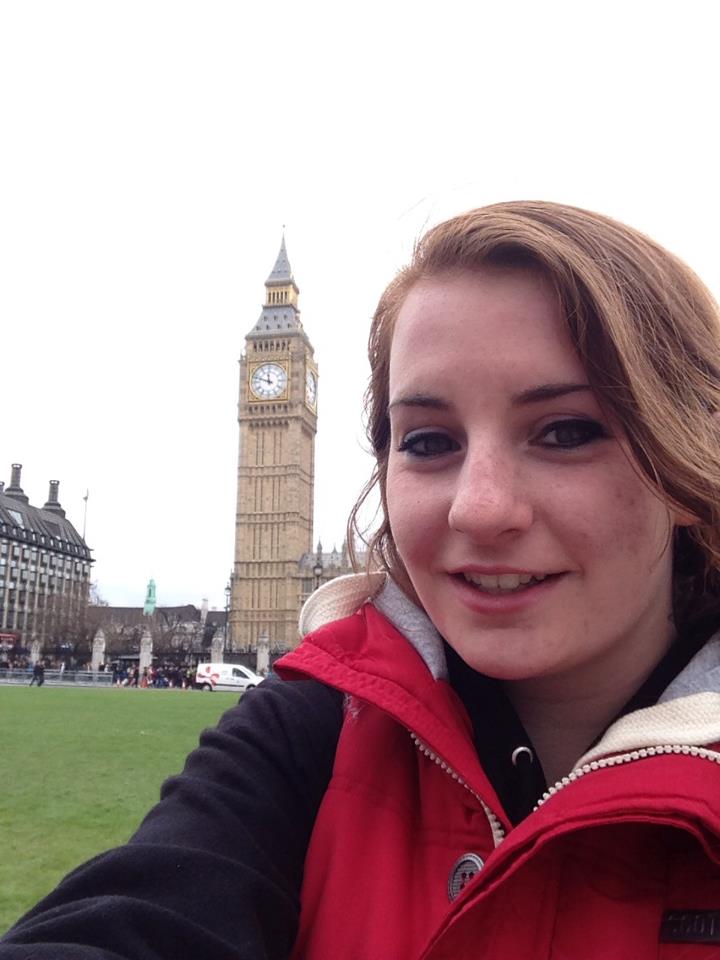 Katie selfie
with Big Ben in London
Donna continues to work as a teacher in the prison system. After 20 years she could retire, but with college starting for the girls next year not a chance. Annie (17) began driving this summer and has a car. Katie (16) has her learner's permit and will have her license soon too. Annie is a senior and going through the college process. She has a strong interest in science and engineering and has been accepted at three schools so far, just waiting to hear from UConn. She is in her second year as captain of the high school robotics team which has been a plus with the colleges. Katie is a junior and looking ahead to senior year. The highlight of her year was a class trip in April to Ireland, Scotland and England. She loved it and has been bitten by the travel bug. Adam (13) is in 8th grade, keeps his head down and tries to stay out of the line of fire of all the women in the house. Their family visited Tennessee in the Spring.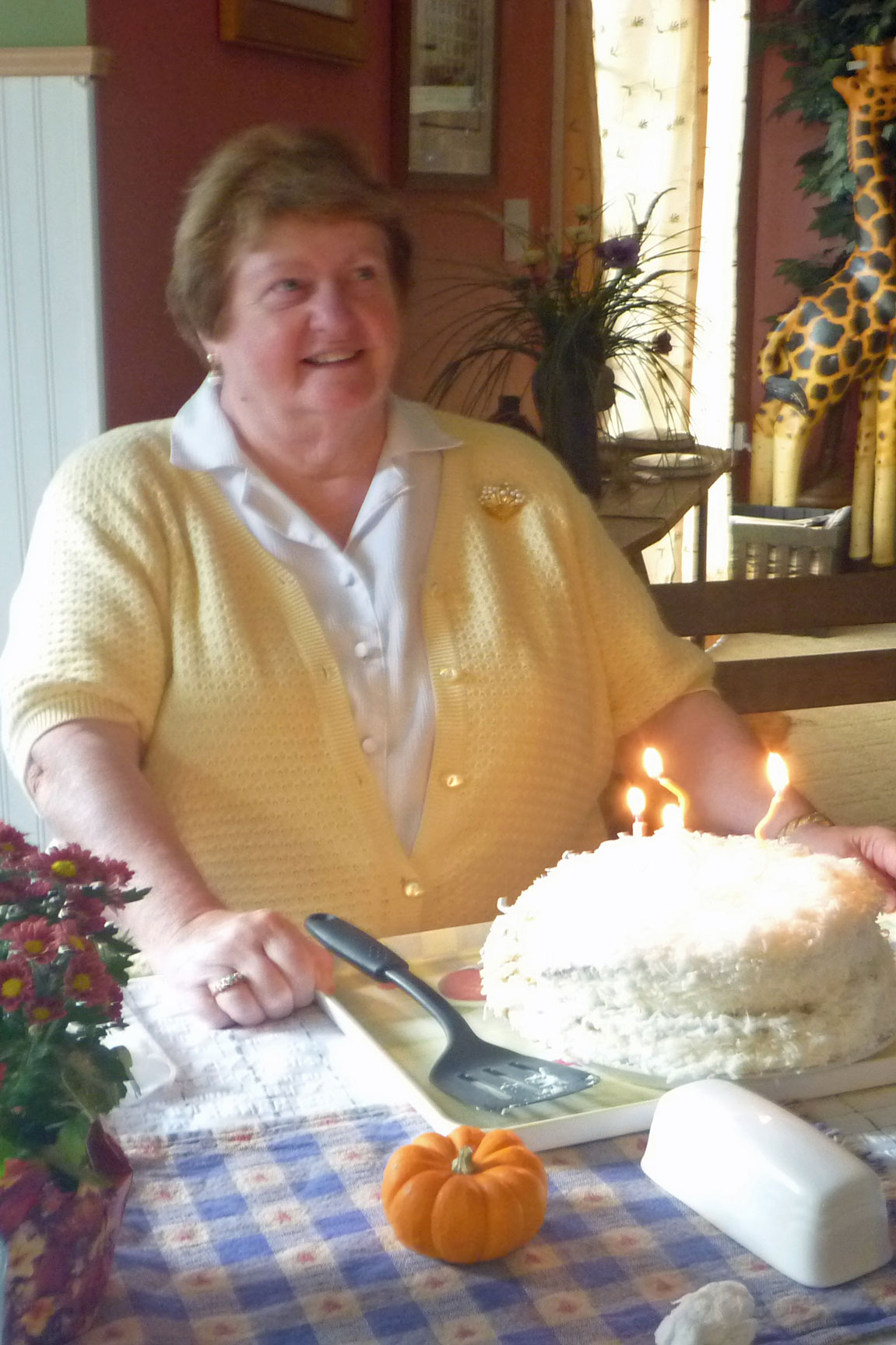 Jan's Big Birthday
Mark and Debbie redid their kitchen this year. Lego reorganized and he moved up a notch. They encourage employees to exercise, so during lunch they play basketball in an empty warehouse. Men in their 40's still think they can do anything and he shattered his collarbone last spring. A little metal to hold it together and he was well enough in time for softball season. Each Christmas his card portrays with humor their year and can be found on The Newlywed Chronicles.
Our health was pretty good. I tore a retina in October and they quickly laser welded it back in place. As much as I avoid Western medicine some of the techniques are amazing.
Besides the Europe trip we spent a few days in Sarasota Springs, New York in September. We hadn't been to the Adirondacks in years and really enjoyed the town. Feels like stepping back in time with the old Victorians, horse racing and spa atmosphere.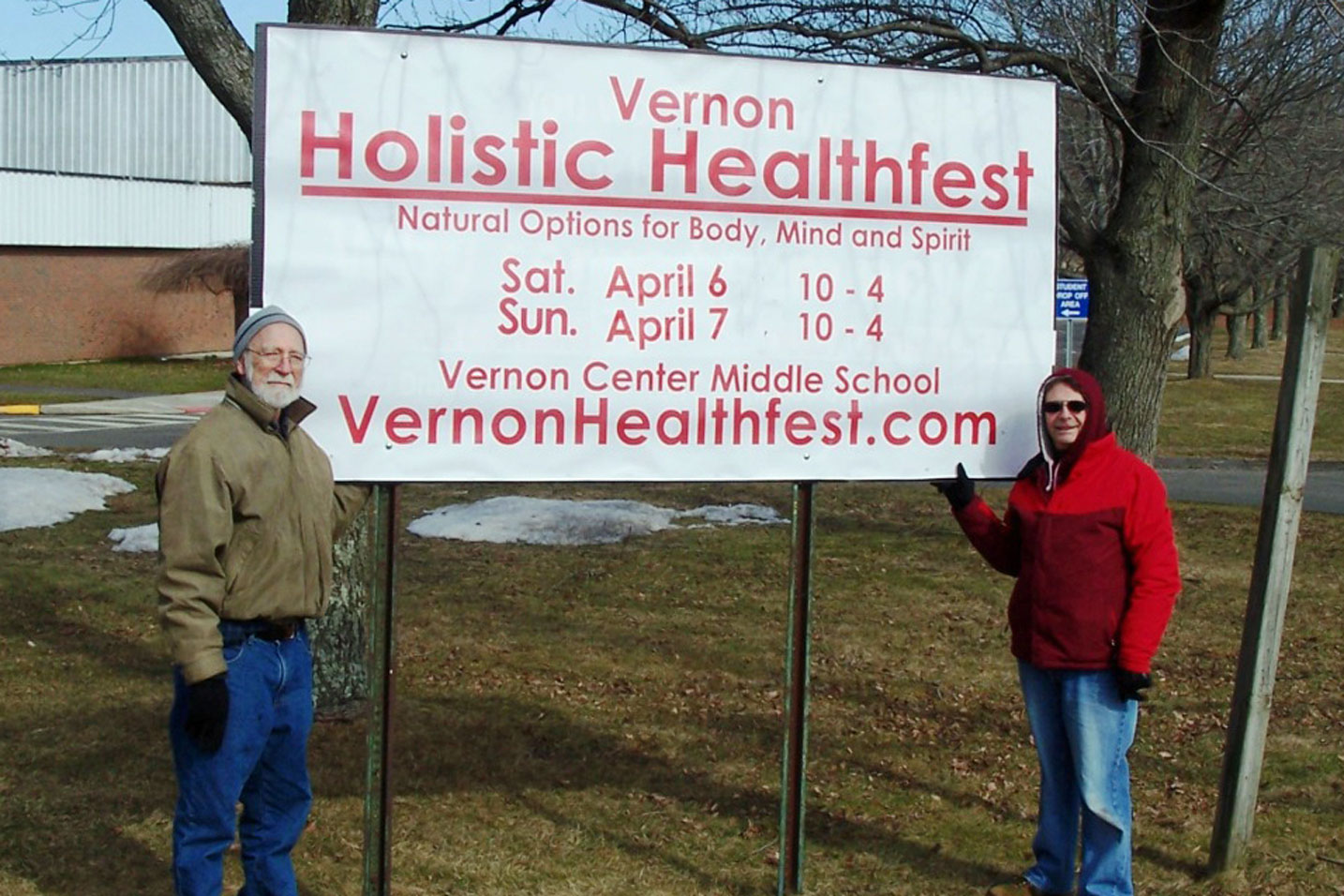 Hanging signs of a cold day in March
Jan continues to do scrap booking with one group of friends and Wednesday excursions for lunch with another group. This year she also began doing some very fancy layered Christmas and other cards, an offshoot of the scrapbooks. It was also a big birthday year for her as another decade ticked by, so I did an album on The Life of Janie.
I keep myself occupied with interests in two areas. In the holistic health arena we produced our sixth biennial two day Vernon Holistic Healthfest, which drew 1700 people. That led to consulting on a similar fair for Seniors. Tried to keep the ConsciousCT website up-to-date as best as I could, although putting much less time in than a few years ago. I host two Holistic Practitioner Breakfasts a month and also work with the Alliance For Holistic Living, an organization that provides free programs for the public and in-services for a few organizations.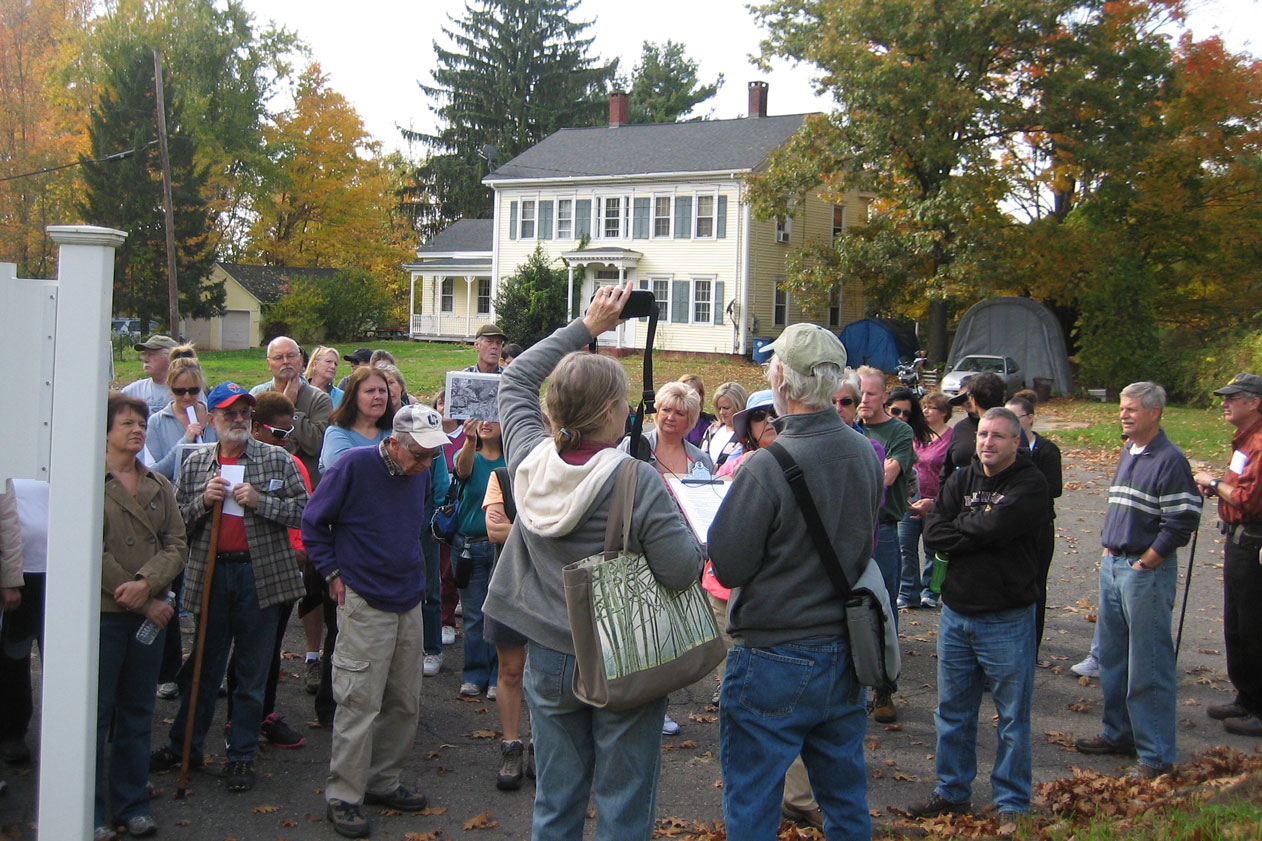 October Talcott Loop hike
The other hat I wear is local where I shill for the Tankerhoosen River Valley with another website. It's been fun researching, collecting and publishing information on the area. It's also brought me together with other retired researchers in the area who have their own specialties. In the fall I co-led a history/geology/archeology hike with 75 people. The latest related venture is a new organization kicked off this December. It brings together 11 small independent Vernon non profits covering history, preservation and the arts to explore how, by working together, each organization can be more successful. Looks like this will be my area of focus next year while we get it up and running.
My email addresses is [email protected]. I'm also on Facebook, although I don't often post things. We'd love to hear from you.
Jon & Jan   
| | | | | | |
| --- | --- | --- | --- | --- | --- |
| | | | | | |
| Adam | Annie | Katie | Donna & Mark | Mark & Debbie | Jon & Jan |