Click on photos to see larger size.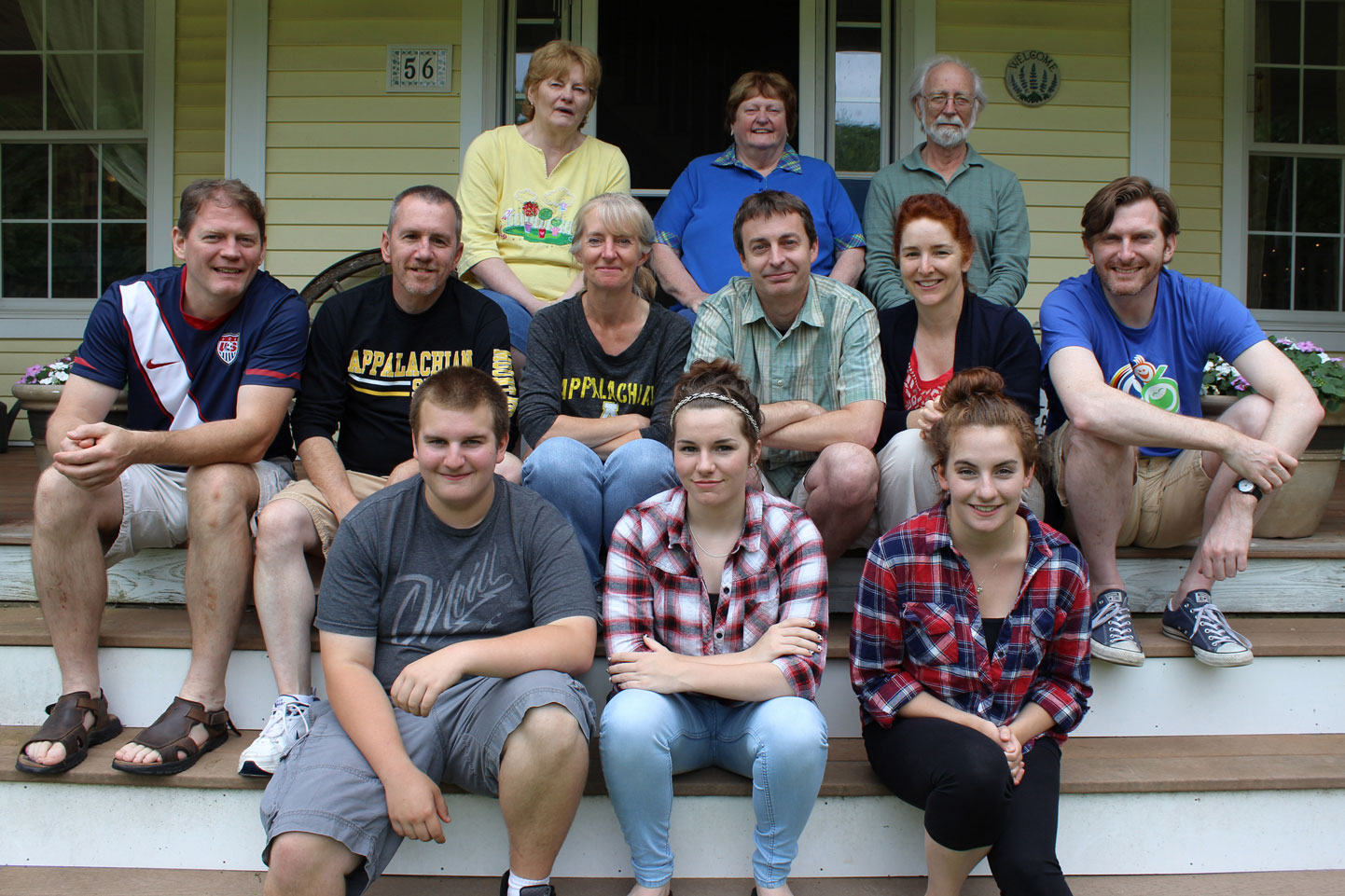 Fourth of July celebrating graduation and birthdays
No major news this year. Everyone just moving along in their life. Weather in New England was warm and dry after a terrible February. All the snow for the winter seemed to fall in that one month. And thanks to El Niño or whatever it's in the sixties as I write this.
Biggest family event was our second granddaughter Katie graduated high school and started college at Appalachian State in Boone, NC, where she is taking business courses and loving the life.
Jan felt August to Thanksgiving was too long a time for her not see family so we traveled south on our October vacation to visit her. Boone is in Blue Ridge mountain country so the scenery was lovely. Along the way we visited president's homes - Buchanan, Eisenhauer and Jefferson.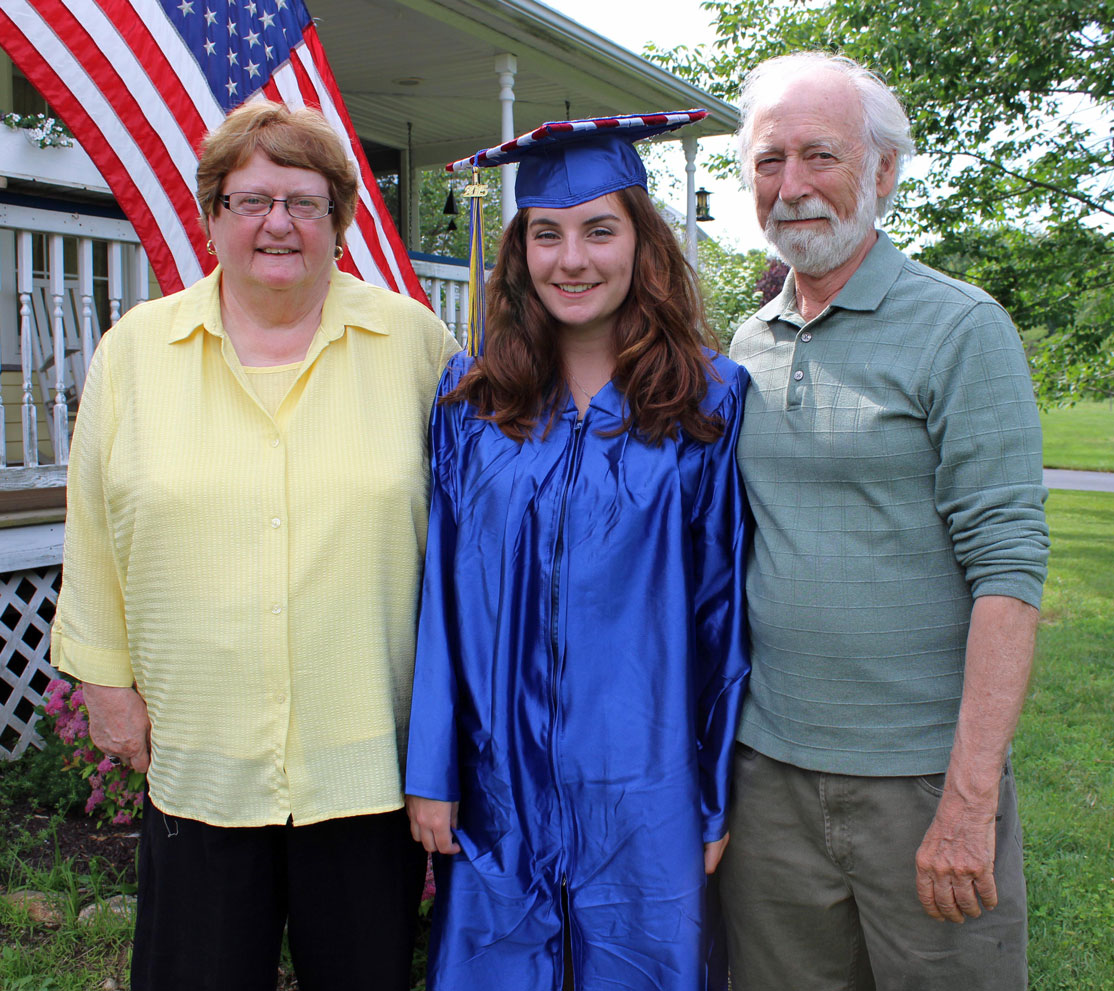 Katie's graduation in June
Meanwhile oldest granddaughter Annie is in her sophomore year at the University of Connecticut in Engineering. And Adam (15) fell in love with tennis and plays for his high school team. He and Donna play regularly and guess who is winning more and more matches?
Donna continues to work as a teacher in the prison system. They are giving thought to moving south when Adam finishes high school. Part of the Connecticut exodus from New England winters and high living costs.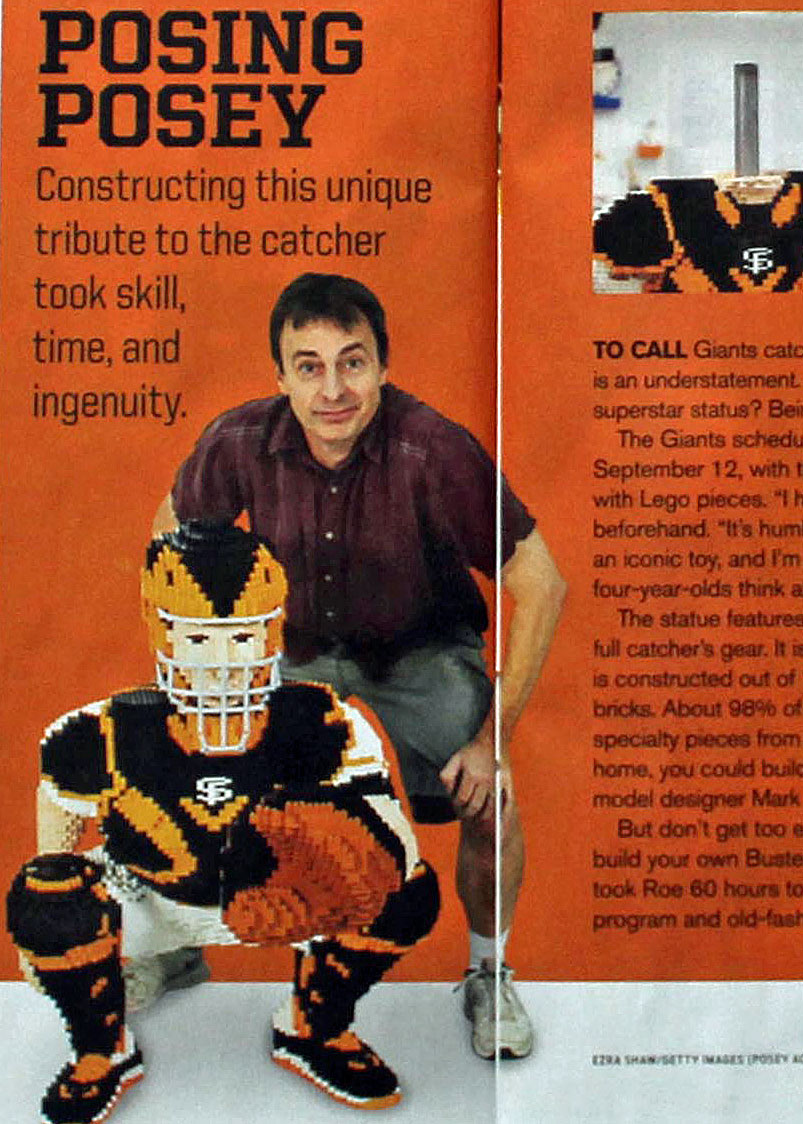 Sports Illustrated For Kids
Mark R. had an interesting project for Lego this September that took him to San Francisco to meet the Giants baseball team. The team had Lego build a life size figure of star catcher Buster Posey, which they unveiled at a special on-field dedication. Mark received VIP treatment, was on a Jumbotron video and had his photo included in a Sports Illustrated for Kids magazine feature on Posey. Each Christmas their card humorously chronicles their year and is on our website.
Our health was good, no operations or major procedures this year.
Jan continues to do scrap booking with one group of friends and Wednesday excursions for lunch with another group. She still does the family cooking for most of the major holidays and she's the girls' best shopping buddy when home from school. Wonder why?
Drone video of Meetinghouse Hill, one of our fields
Our town, Vernon, was originally a farming community, later a mill town and when the highway came through became a bedroom community for Hartford. Along the way most of the farmland was sold off to developers. Since I've become involved with town projects protecting what we have left has been a priority.
This year seven of us pooled our money, formed an LLC and bought 50 acres of the last large farm to take it off the market while we raise funds from grants and contributions to pay us back before turning it over to a local nonprofit farm.
I'm continuing to work with town organizations, facilitating a group of 13 local nonprofits and organizing a couple of hikes. Found time to do some local historical research which I enjoy. At this point in life instead of collecting things I collect information and post it online.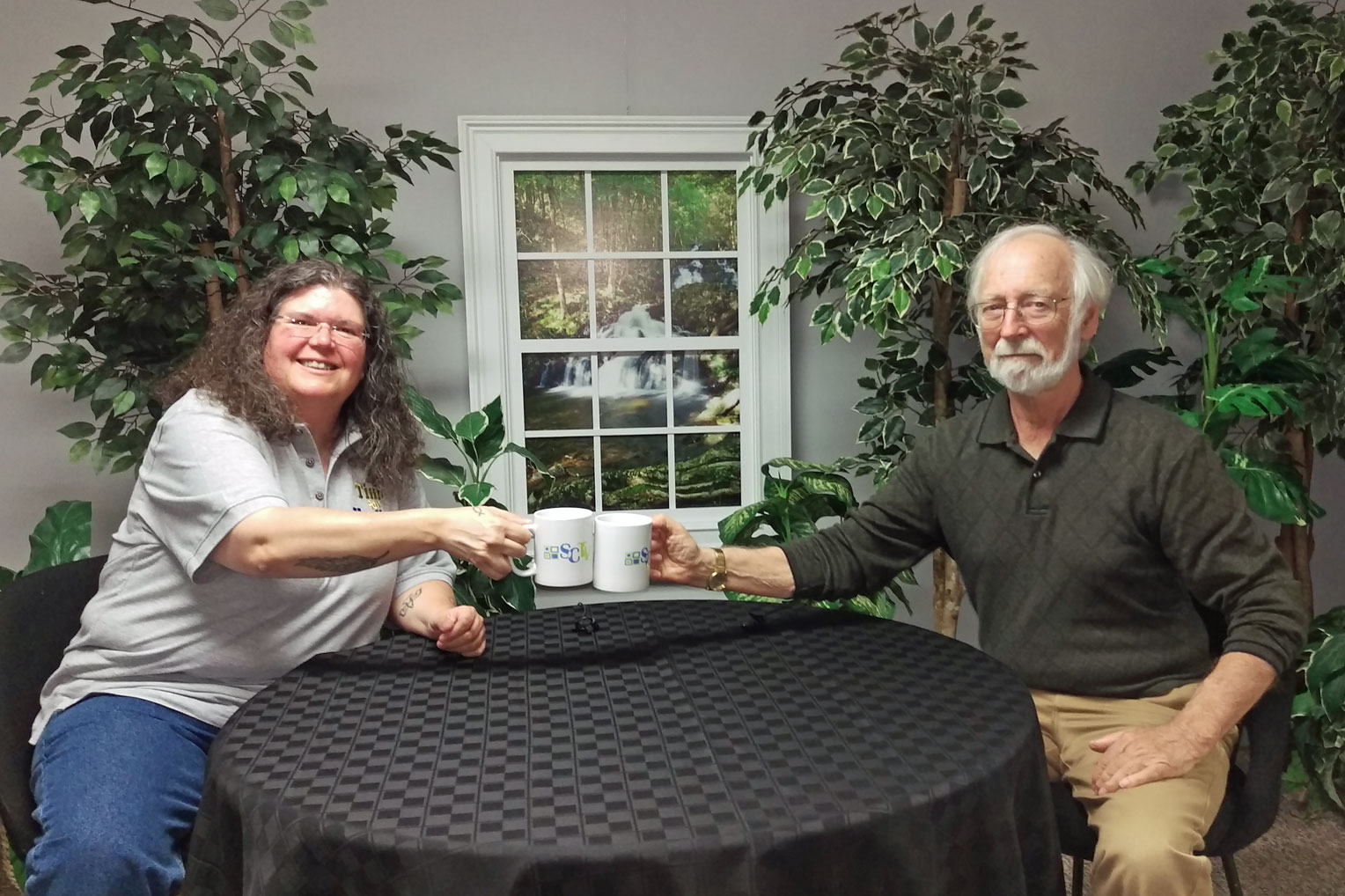 TV interview in August
My major holistic project this year was organizing the exhibitors and workshops for our seventh biennial two day holistic health fair held in March. It's a unique fair as the holistic community partners with the town and always draws a good crowd.
Ongoing holistic community activities include maintaining my Conscious CT website, hosting two breakfasts a month, and working with the Alliance for Holistic Living, an organization that provides free public programs. Letting go of a couple of these responsibilities so I can focus more on town projects.
We avoid as much of the new technology as possible but I do maintain a half dozen websites and Facebook pages for various organizations. No tweets, texts or smart phone but you can reach us at [email protected]. We'd love to hear from you.
Jon & Jan   
| | | | | | |
| --- | --- | --- | --- | --- | --- |
| | | | | | |
| Adam | Annie | Katie | Donna & Mark | Mark & Debbie | Jon & Jan |