Click on photos to see larger size.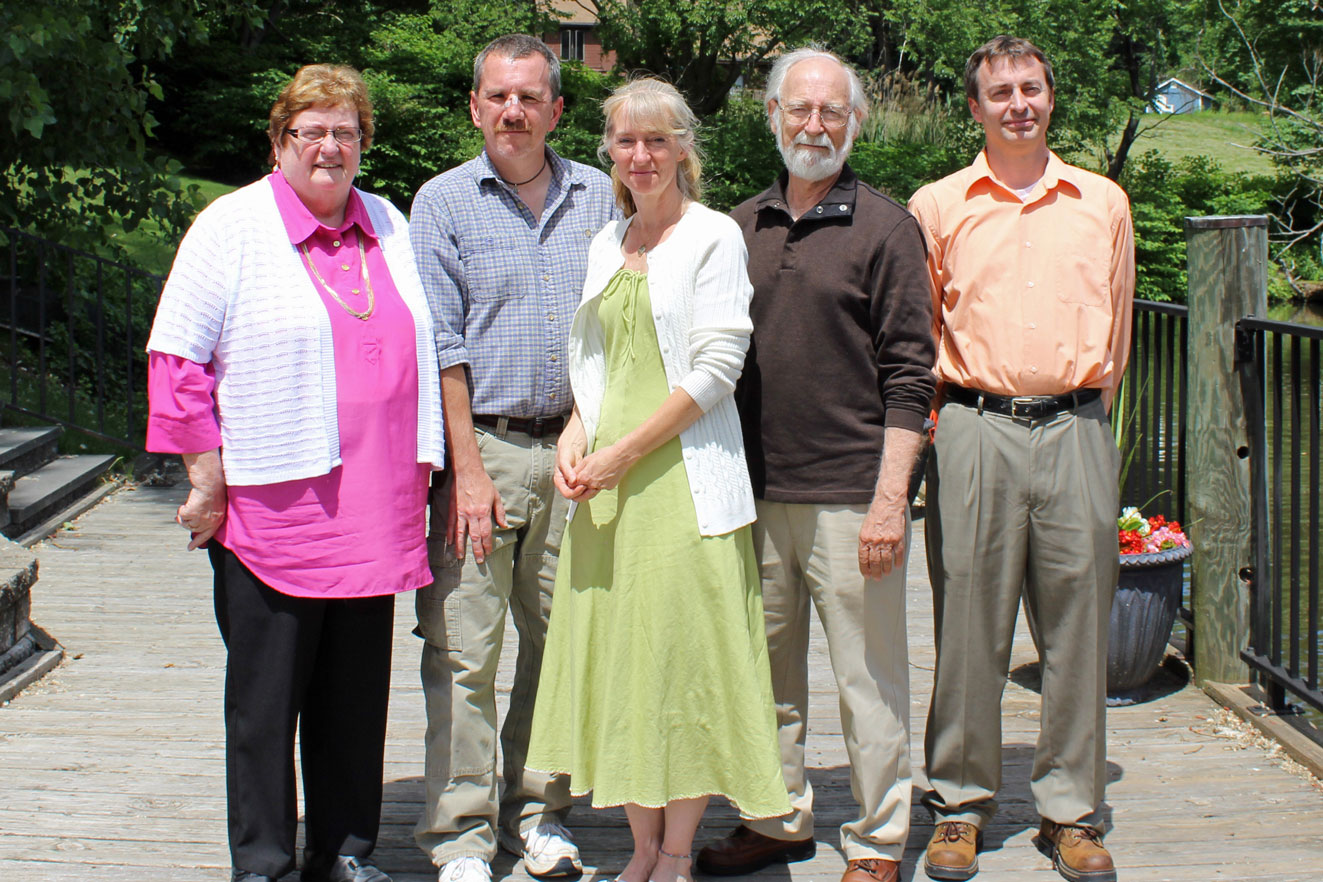 We celebrated Donna & Mark's 25th Anniversary
where she was married at the Mill On The River
This year was a marking of milestones as everyone gets a bit older. I turned 75, Donna celebrated her 25th wedding anniversary, Mark R turned 45, and our oldest grand graduated high school. Otherwise busy but no major events . . . and that's not a bad thing.
Weather in New England was warm, but tolerable. Wet here, dry there and average overall. Very nice fall again.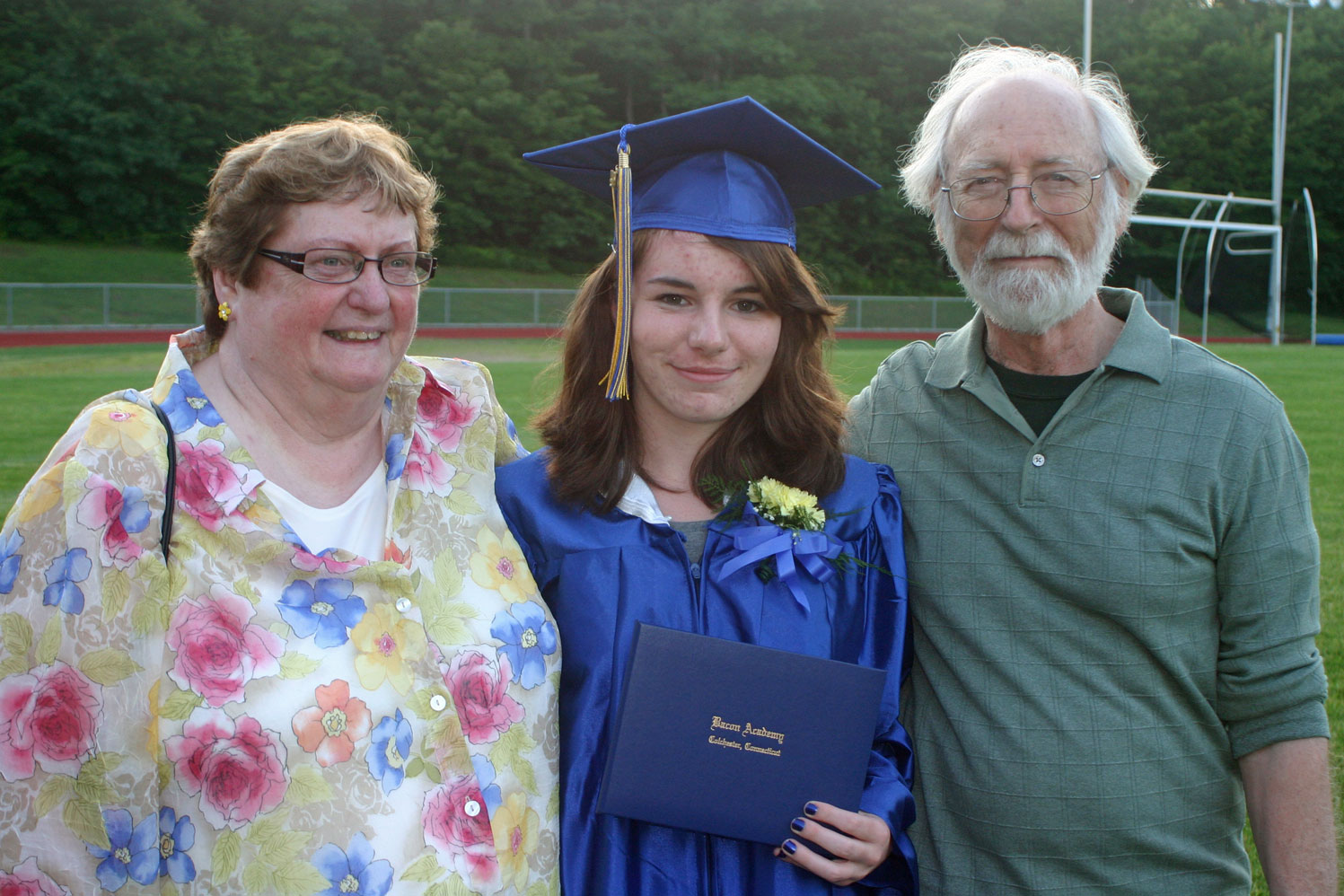 Annie's graduation in June
Our oldest granddaughter Annie graduated high school in June and started at the University of Connecticut in Engineering. Close enough to get home most weekends, she's easing into the college experience. As an old engineer I offered to coach her but the poor thing doesn't even know what a slide rule is so it didn't work out. Kids today!
Her sister Katie is a senior in high school and hoping to go to college somewhere further south where its a lot warmer next fall. And Adam (14) has just started high school and is following his sisters' footsteps into the robotics program.
Donna continues to work as a teacher in the prison system. Still the cushiest teaching job in the state being on the state payroll and all.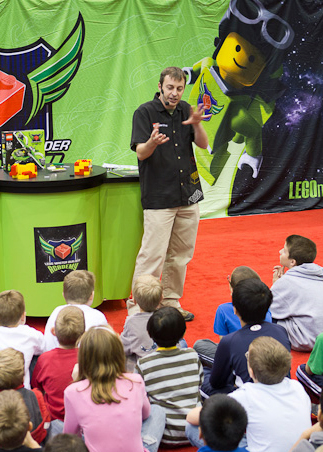 Mark holds his audience
spellbound
Mark R. and Debbie did a bit of travelling again this year. Lego had a good year again. Each Christmas their card humorously chronicles their year and is on our website.
Our health was pretty good. I had my other retina laser welded in February so I hope that's it for the eyes. Other than that I do what I can to stay out of the clutches of the conventional healthcare system. I've got Jan going for regular bodywork now from our amazing bodyworker Laurie and her magic hands keep away the worst of the aches and pains of aging. That plus quarterly acupuncture and weekly Tai Chi works for me.
Never got around to organizing a big vacation this year. A week in May in Brandywine country and another in late October in the upper Hudson Valley was it. All the negative airline publicity has turned Jan off to flying.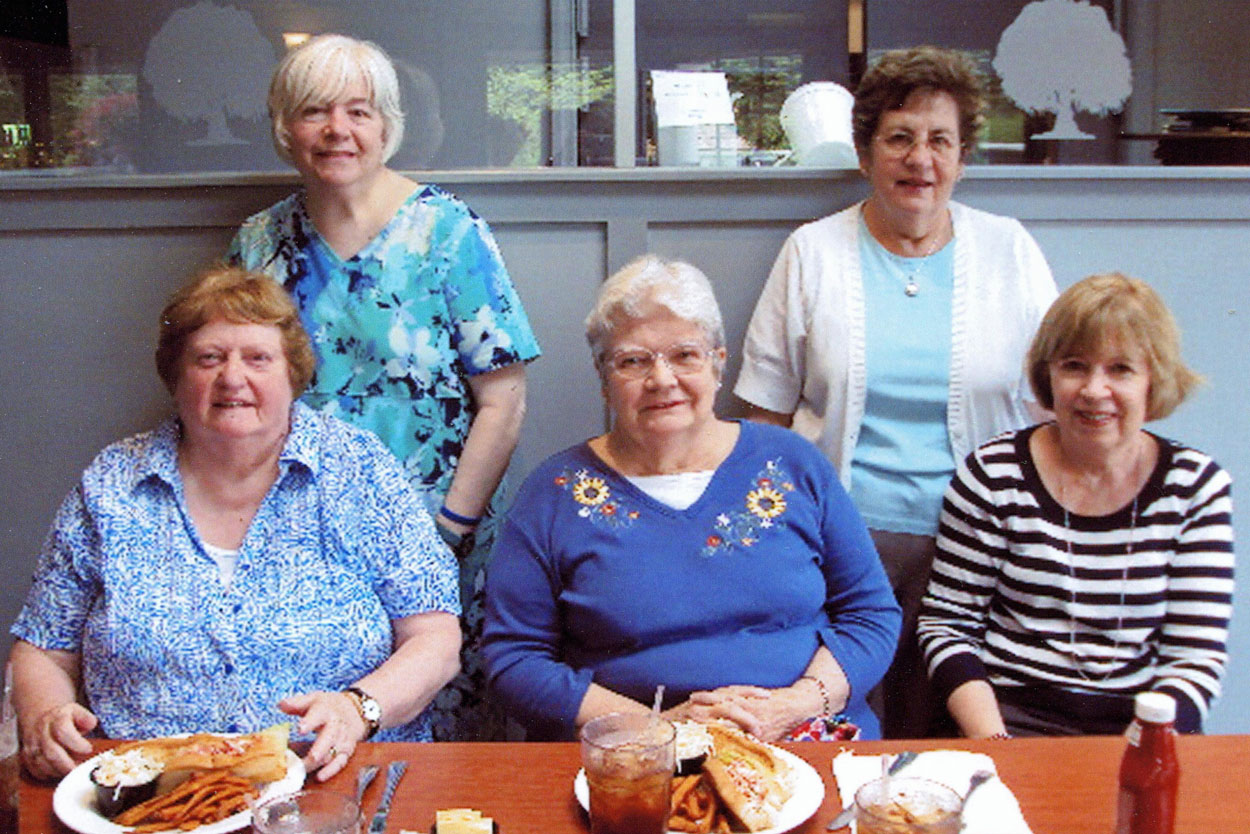 Jan's Wednesday lunch bunch
Jan continues to do scrap booking with one group of friends and Wednesday excursions for lunch with another group. She still does the family cooking for most of the major holidays. Looking for a volunteer to one day take over that duty.
My major project this year was getting a dozen town volunteer nonprofits to meet monthly to share information and get to know each other. Our little band is called the Vernon Volunteers' Collaborative (VVC) and its given us access to town officials the organizations couldn't get individually. With one year under our belt it may bear fruit next year.
To do VVC I had to reluctantly cut back on research and writing for the Tankerhoosen Valley website. Nonetheless did co-lead another history/geology/archeology hike that drew 90 people and have been working with a couple of others researching smaller old mills in the area. I enjoy discovering new connections.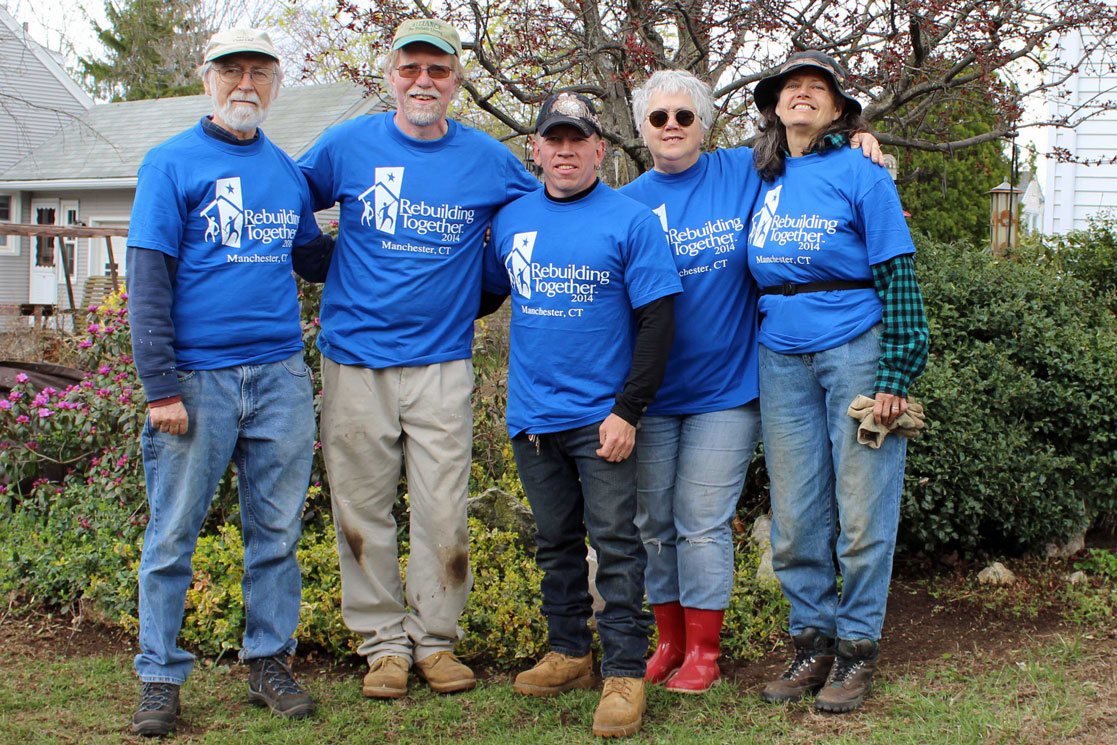 In April the Alliance did its 4th Rebuilding
Manchester service project
In the holistic health arena starting work on our seventh biennial two day holistic health fair in town to be held in the spring. I organize the exhibitors and workshops and this will consume the next three months.
Tried to keep the Conscious CT website up to date as best as I could, although putting much less time in than a few years ago. Also finished a sixth year working with the Alliance for Holistic Living, an organization that provides free public programs for the public and in-services for a few organizations and I host two breakfasts a month.
My email addresses is [email protected]. I'm also on Facebook, although I don't often post things. We'd love to hear from you.
Jon & Jan   
| | | | | | |
| --- | --- | --- | --- | --- | --- |
| | | | | | |
| Adam | Annie | Katie | Donna & Mark | Mark & Debbie | Jon & Jan |