Click on photos to see larger size.
This has been a year of changes for our family - the graduations of our three grandchildren and a big move.
Our daughter Donna retired last January, then she and husband Mark sold their house and by summer had moved the family to Knoxville, TN for warmer weather and lower taxes.
| | | |
| --- | --- | --- |
| | | |
Annie graduated from UConn in May as a Mechanical Engineer. She stayed in Connecticut as her boyfriend lives here, and is working for Doosan's fuel cell division. She has been living (or basically storing her stuff) with us for the past six months.
Katie graduated from Appalachian State in Boone, NC this month with a degree in Risk Management & Insurance. During the year she travelled to London with her class. She begins working for Travelers Insurance in January in Hartford in their management training program. Annie and Katie have rented an apartment in Manchester and are in the process of moving in.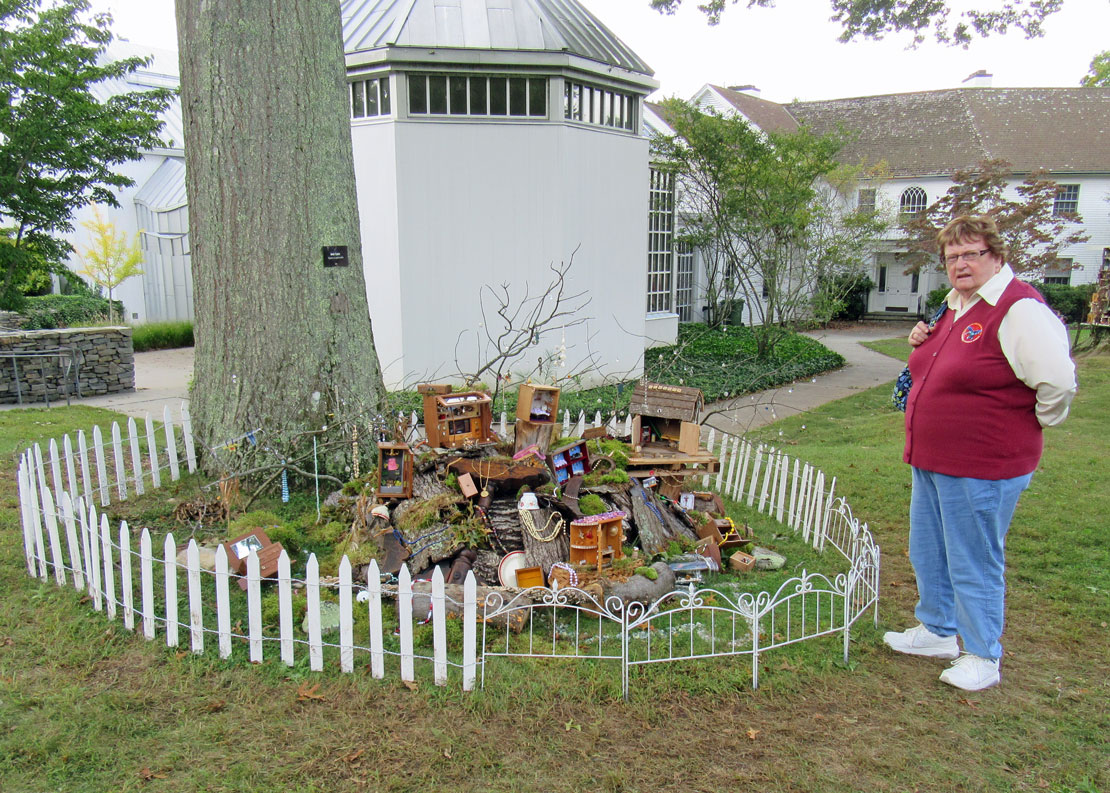 Faerie houses at the Florence Griswold Museum
And Adam graduated from high school last June and is taking an engineering course at Middle Tennessee State University outside Nashville. Also this month Donna and Mark moved from Knoxville to outside Nashville. Mark and Donna are driving up so we'll have the whole family one last time for Christmas. It's been kind of crazy around here this year and the old folk look forward to returning to our routines.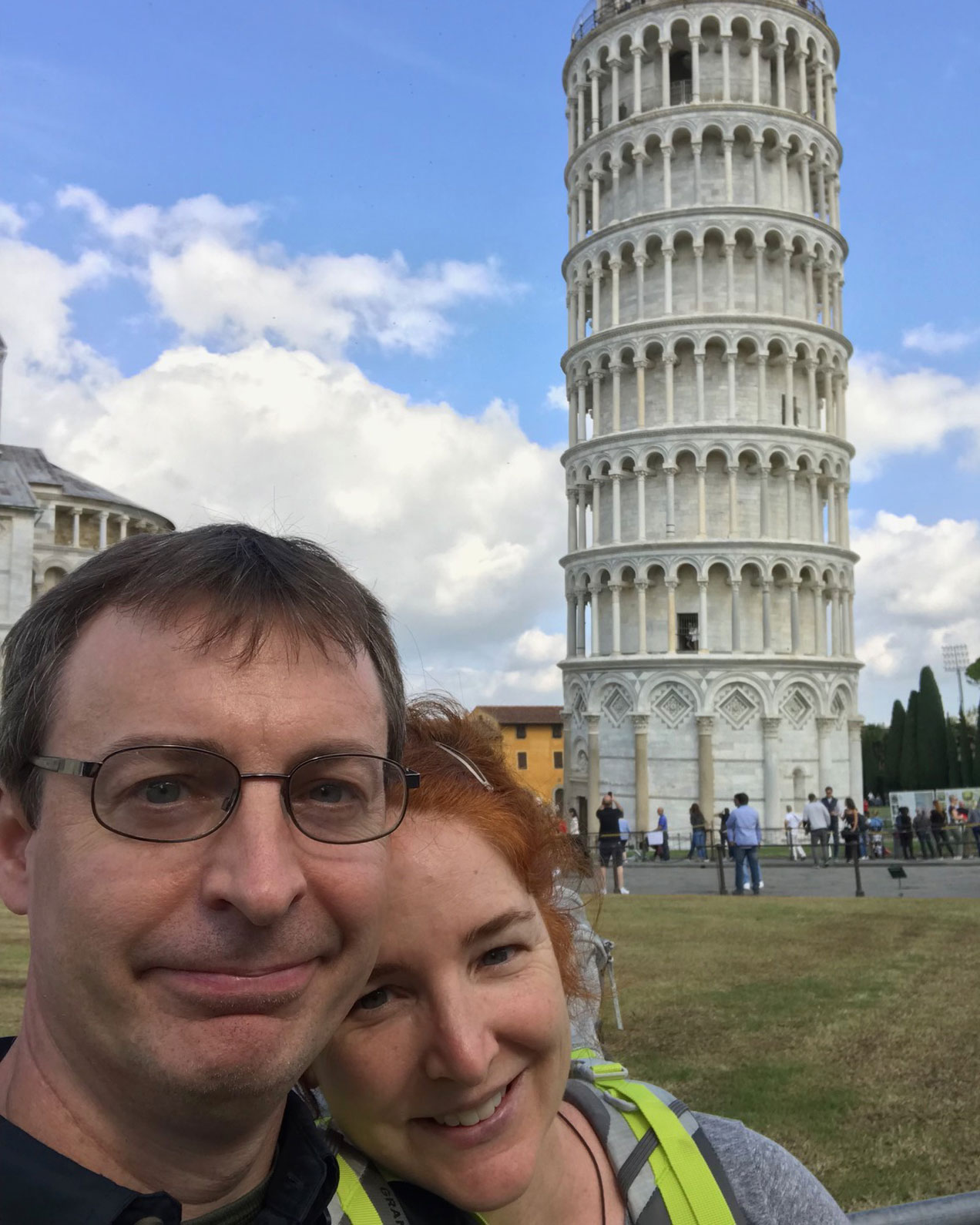 Mark & Deb in Italy
Our son Mark continues at Lego. He and wife Debbie traveled this fall to northern Italy with a couple of other trips during the year.
Jan and I travelled to Lancaster, PA and Rochester, NY in May. She is still scrap booking and has been taking a weekly exercise class.
Much of my time is on town projects. One involves facilitating a group of 13 local nonprofits. Then I've joined committees to redesign the town's communications systems, develop an historic farm visitor center, and planning our 300th anniversary celebration.
I still do historic research and have started two books on local history. I keep a finger in a couple of holistic groups as the people and their stories are so interesting.
You can reach us at [email protected].
Jon & Jan   
| | | | | | |
| --- | --- | --- | --- | --- | --- |
| | | | | | |
| Adam | Annie | Katie | Donna & Mark | Mark & Debbie | Jon & Jan |