Click on photos to see larger size.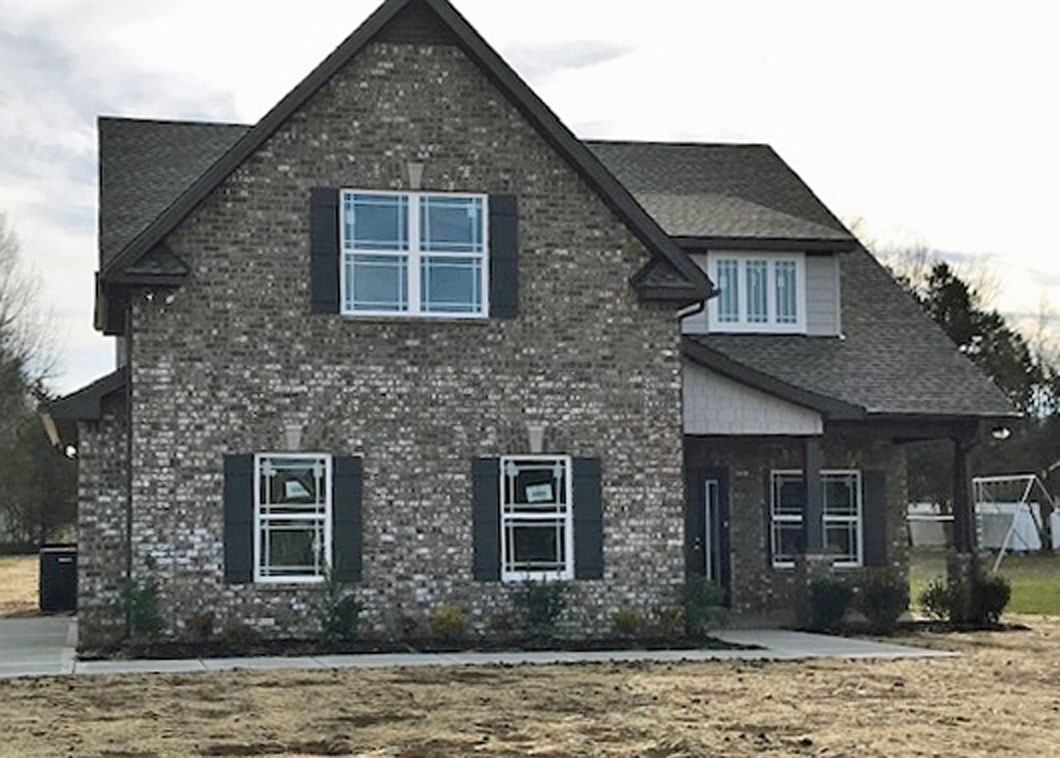 The new house in Smyrna, TN
This year Donna's family settled into new jobs and housing, Mark traveled to Asia, Jan had some Summer health issues, and I became more deeply involved in town projects.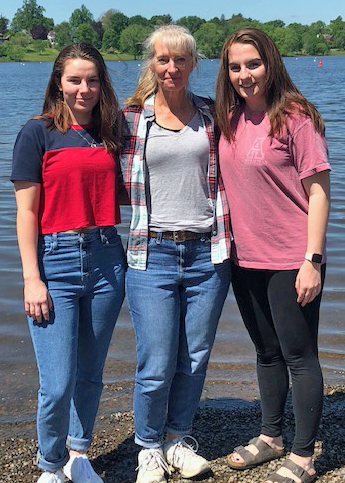 Donna visits
the girls in August
After a year in Tennessee our daughter Donna moved from Knoxville to outside Nashville where she and husband Mark bought a house. Jobs are harder to find than expected for Yankees in their mid 50's, but she has a variety of online and local school jobs teaching English as a Second language.
Grandson Adam is nearby in his second year at Middle Tennessee State University. He spent the Summer folding mattress pads in an assembly line at a sweat shop. Nothing like it to inspire hitting the books hard at school.
We look forward to Christmas when they'll all come up for a visit.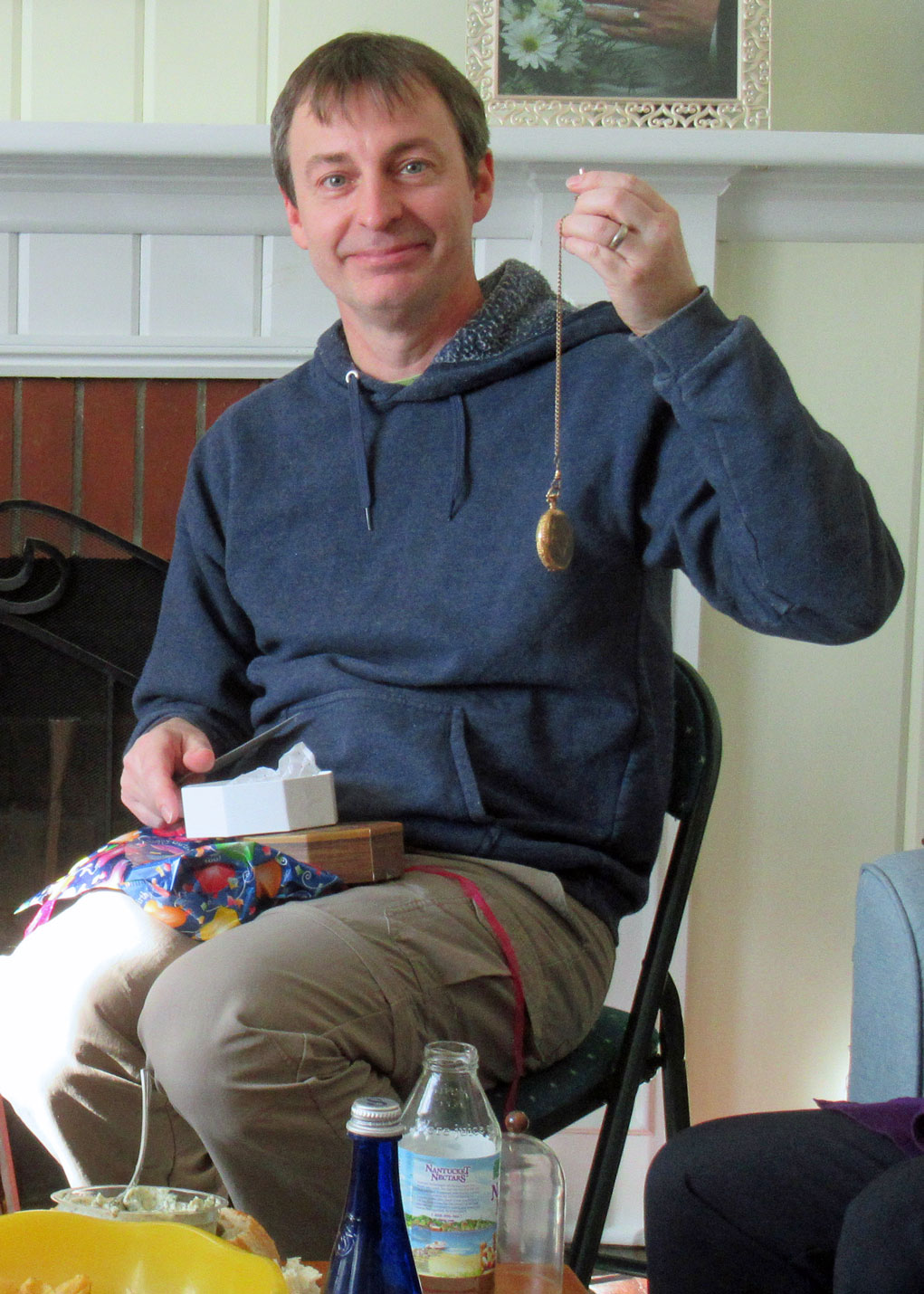 Mark receives his great
grandfather's watch for his 50th
Granddaughter Annie worked for a year as a Mechanical Engineer for Doosan's fuel cell division here in Connecticut. This fall she was poached by nearby Collins Aircraft (formerly UTC's Hamilton Standard) where she is settling in and enjoys it so far. Since Jan and I spent so many years at UTC looks like it will be a family thing.
Granddaughter Katie has been a year at Travelers Insurance in Hartford where she is just completing their management training program. She scored a large window office already has her eye on a vice presidency. As with many young professionals they are working her long hours.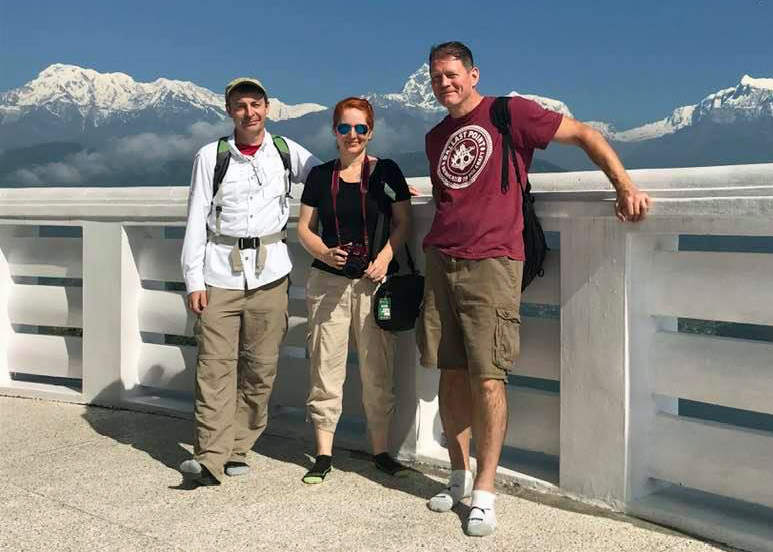 Mark, Debbie & Keith in Nepal
Annie and Katie share an apartment in nearby Manchester, which encourages Mom to visit as often as possible. It's close to us, their work, and lots of shopping.
Our son Mark continues at Lego. He turned 50 in February and Debbie's family threw a big party for him.
He and wife Debbie traveled this fall to Nepal with their cousin Keith for the trip of a lifetime. They saw very different culture, religions and lifestyles. Outside the major city of Kathmandu they sometimes stayed with families in the small villages. It was very educational, and they didn't come home with any serious diseases.
Each Christmas their card chronicles their year and is on our website.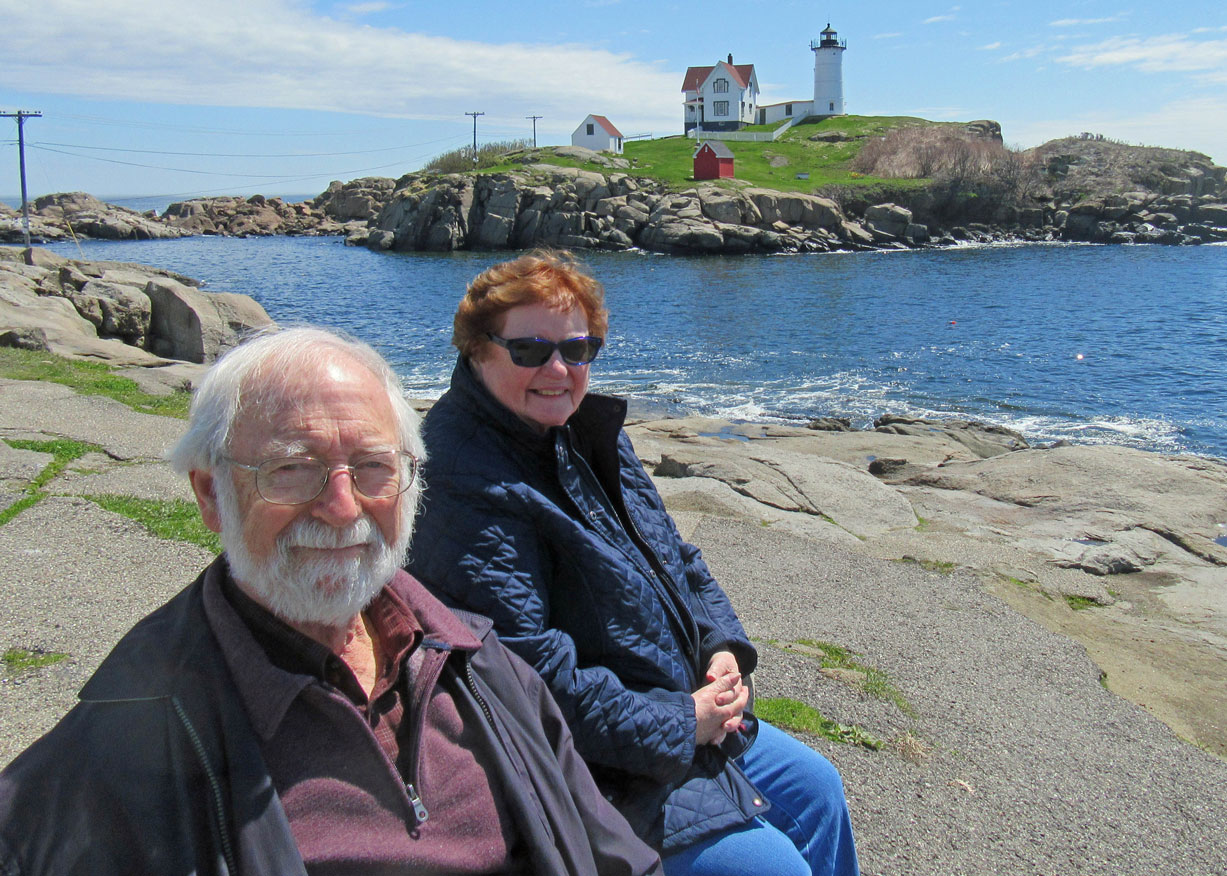 Visit to Maine in May
Jan and I did only a little traveling this year. We spent a few days on the Maine coast in the Spring and visited Burlington, Vermont in October.
Jan is still scrap booking and has been taking a weekly exercise, and recently, yoga class. She and her sister Nora had a variety of health issues over the Summer, but both are better now. Jan also had cataract surgery in July and August.
Much of my time is on town projects. A highlight this Fall was completion of the 5 year project to save 50 acres of local farmland that has rich historical value. We received an award from a state farmland preservation organization as their project of the year at the state capital in November.
I still facilitate a group of 13 local nonprofits, work on committees redesigning the town's communications system and another planning our 2020 300th anniversary celebration. As part of the 300th I'll give a couple of talks on the early history of the town, and several of us are reproducing a lost gravestone of one of the town's founders.
I turned 80 this year and feel the pressure to document and publish the research I've done on local history. I also work with a couple of holistic groups as the people and stories are so interesting. The focus on natural health seems to have paid off as at 80 I take no prescription medicines.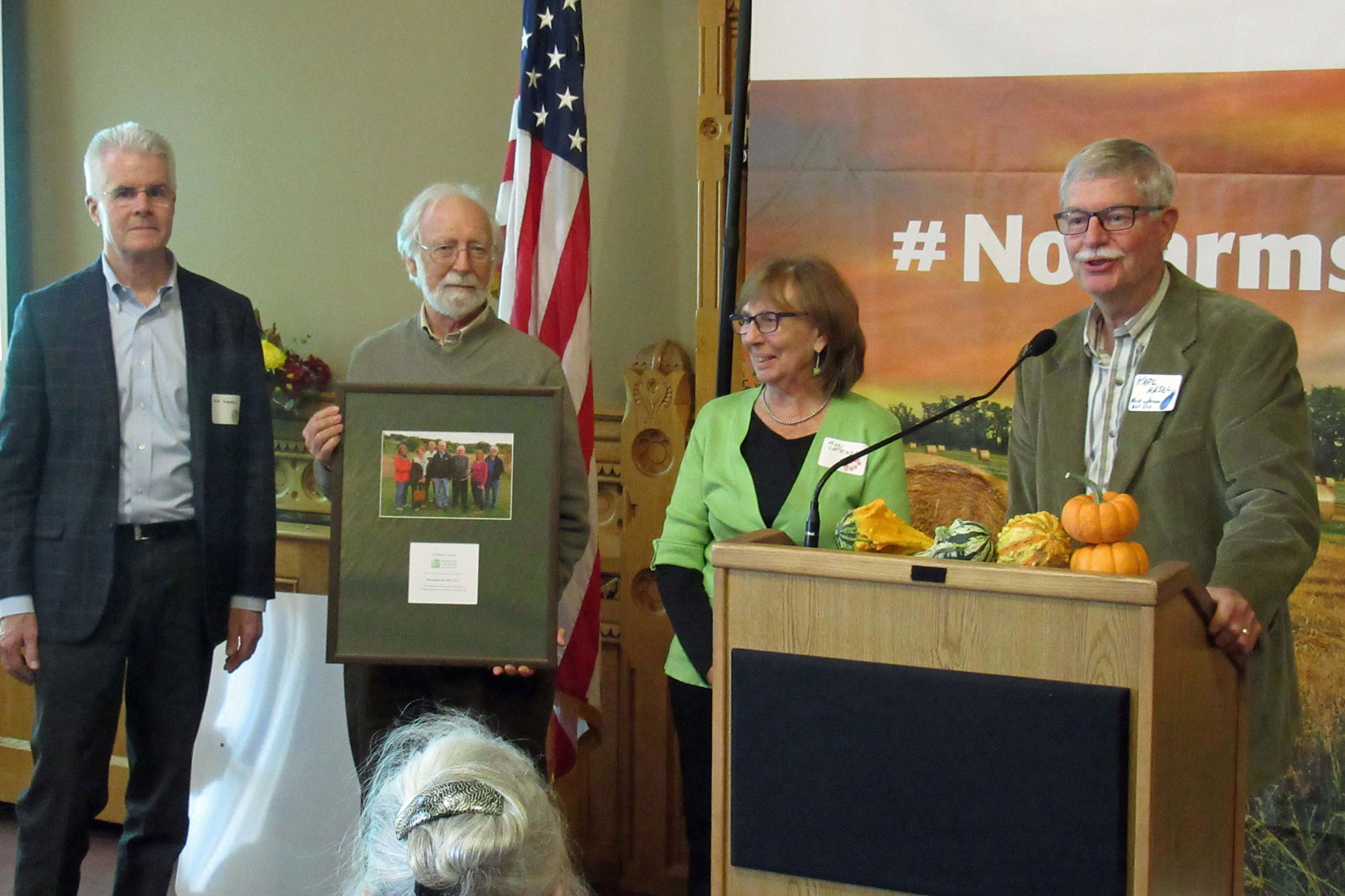 Receiving award at the State Capitol for preserving
the 50-acre Strong Farm pastures
You can reach us at [email protected]. We'd love to hear from you.
Jon & Jan   
| | | | | | |
| --- | --- | --- | --- | --- | --- |
| | | | | | |
| Adam | Annie | Katie | Donna & Mark | Mark & Debbie | Jon & Jan |