Click on photos to see larger size.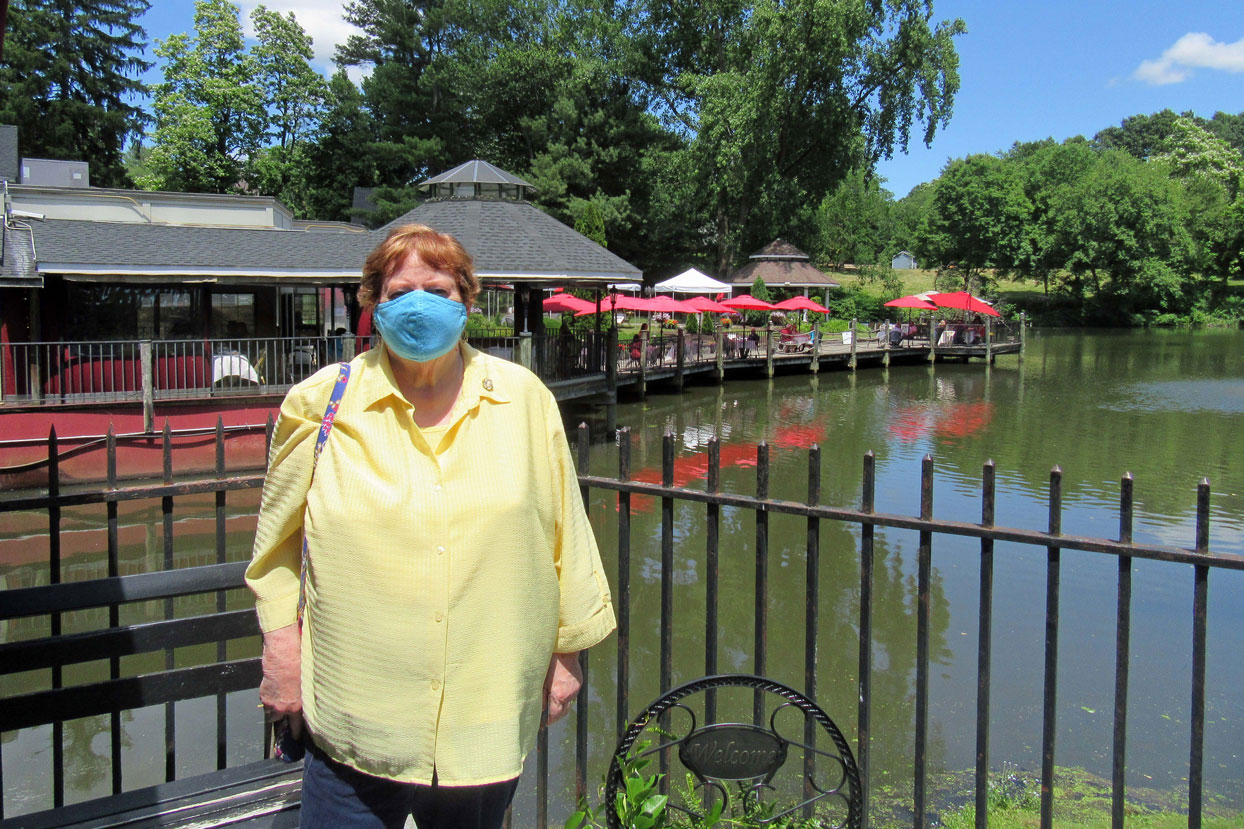 First Corona lunch outing in June
When our grandchildren reach our age they'll bore their grandchildren with stories of how bad the year 2020 was - likely to 'eye rolls.' Hopefully, there won't be another like this before then.
Jan and I haven't been out of Connecticut for over a year, but we and our families have managed to avoid getting Covid. For folks our age the lockdown hasn't changed our lives that much - just fewer restaurants and visits with family and friends.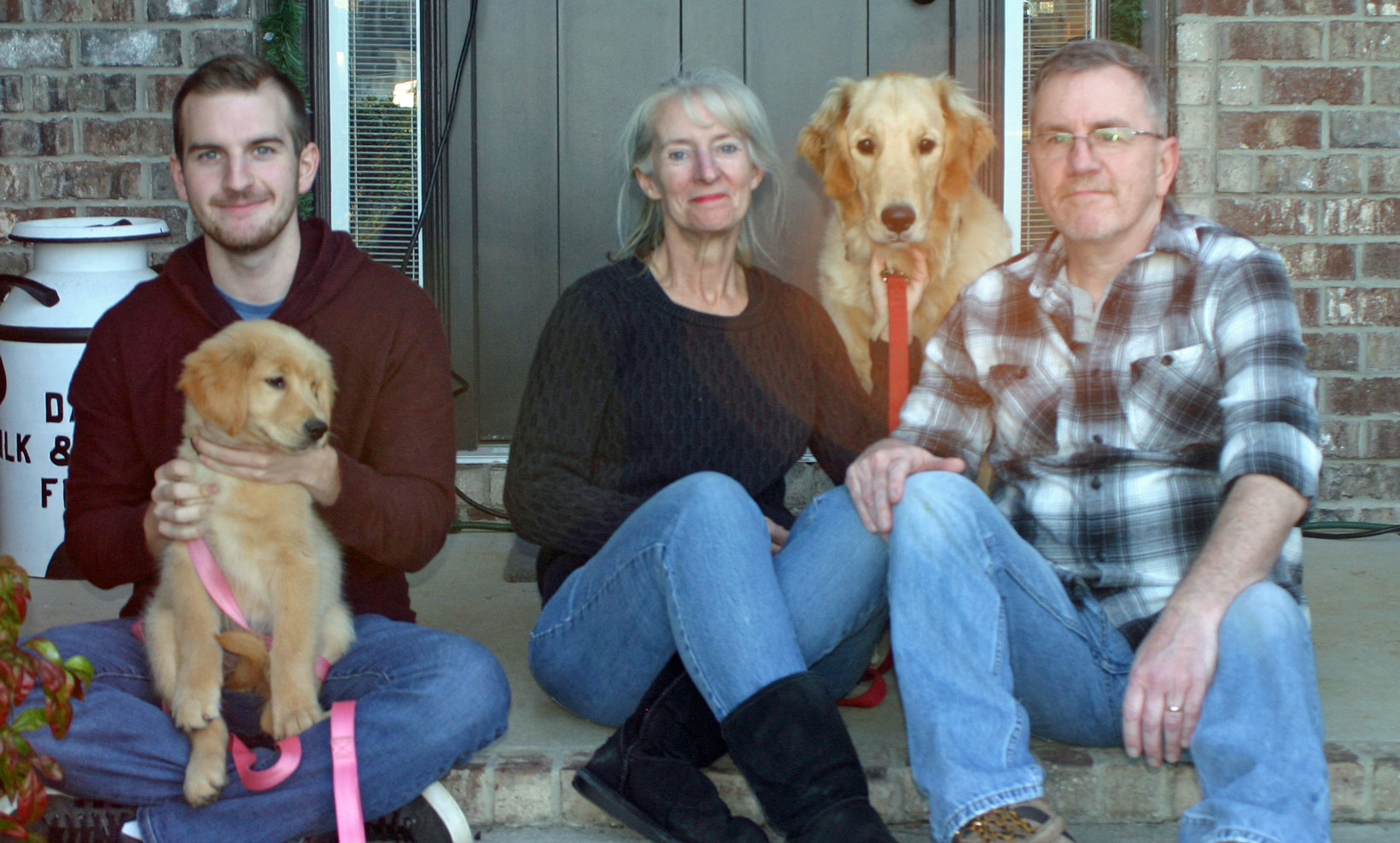 Christmas in Tennessee with the girls' replacements
Donna has settled into a routine outside Nashville, but really misses seeing her daughters here in Connecticut. To compensate she replaced them with Golden Retrievers - one a year old and the other a puppy. Donna continues teaching English online to young Chinese kids and helps at local food banks and animal shelters.
It took time, but her husband Mark found a job he likes doing video editing for the Tennessee State Police. Grandson Adam is nearby in his third year at Middle Tennessee State University in an apartment with two young ladies and working at Publix Market.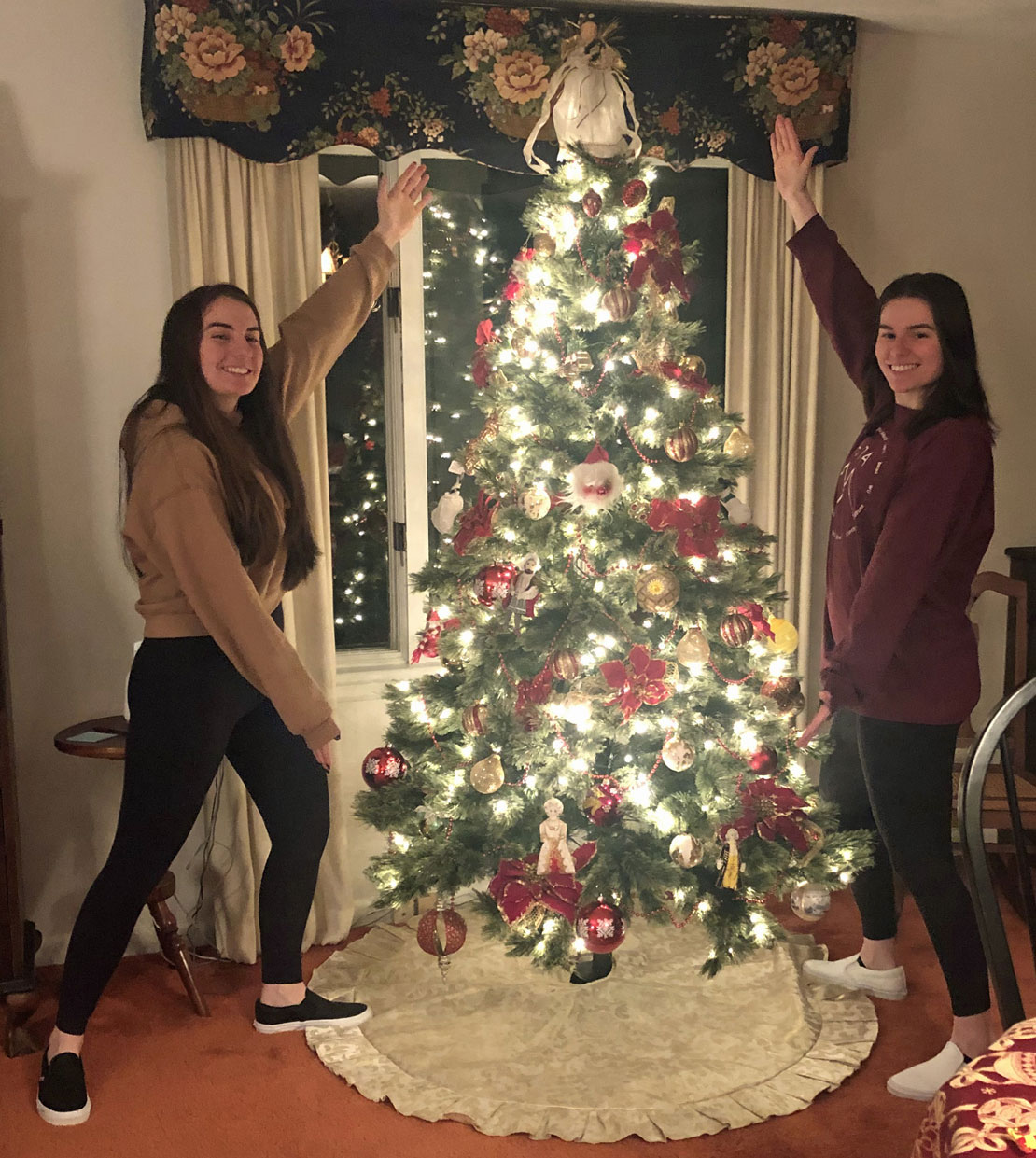 The Grandgirls trimmed our tree this year
The Grandgirls have been working from their apartment in Manchester since March - Annie as an engineer at Collins Aircraft and Katie at Travelers Insurance in Hartford. They have been very careful with a small group of regular friends. It's been tough on young people who would normally be out celebrating life before settling down to home and family.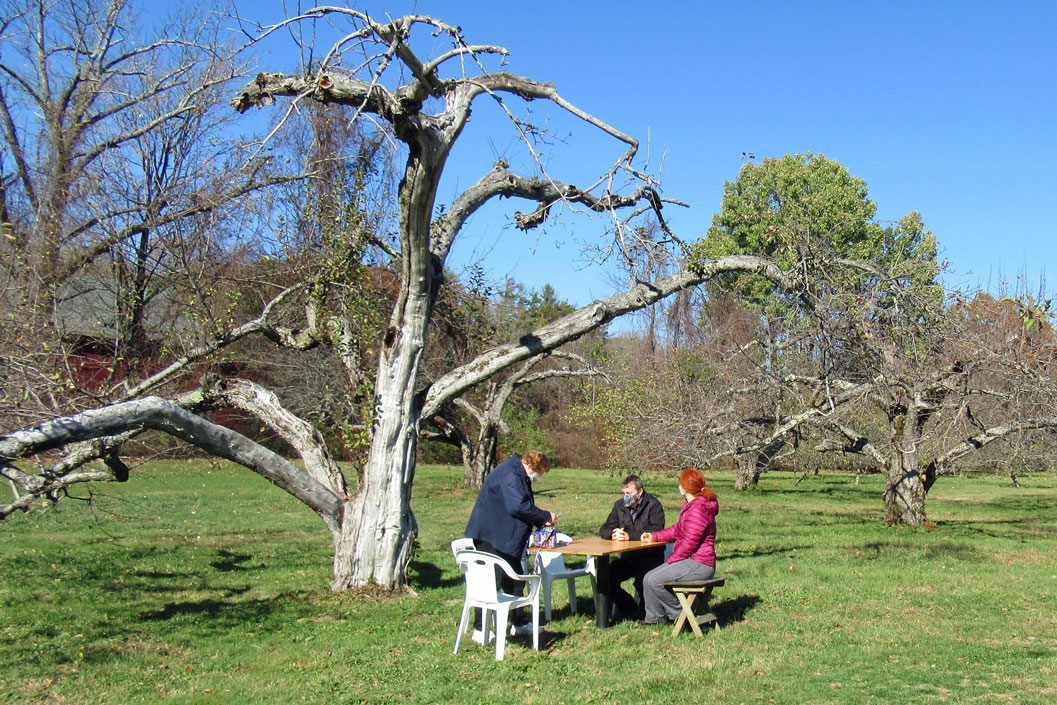 Social distancing in an apple orchardMark & Deb
Click for closer look
Our son Mark continues at Lego, mostly from home this year. He created a video of their trip to Nepal last fall - a once in a lifetime trip they were lucky to do before the world closed down.
Each Christmas their card chronicles their year and is on our website.
I've had no problem keeping busy on local history and family genealogy, where Jan and I worked on documenting her father's side of the family. Much more to do.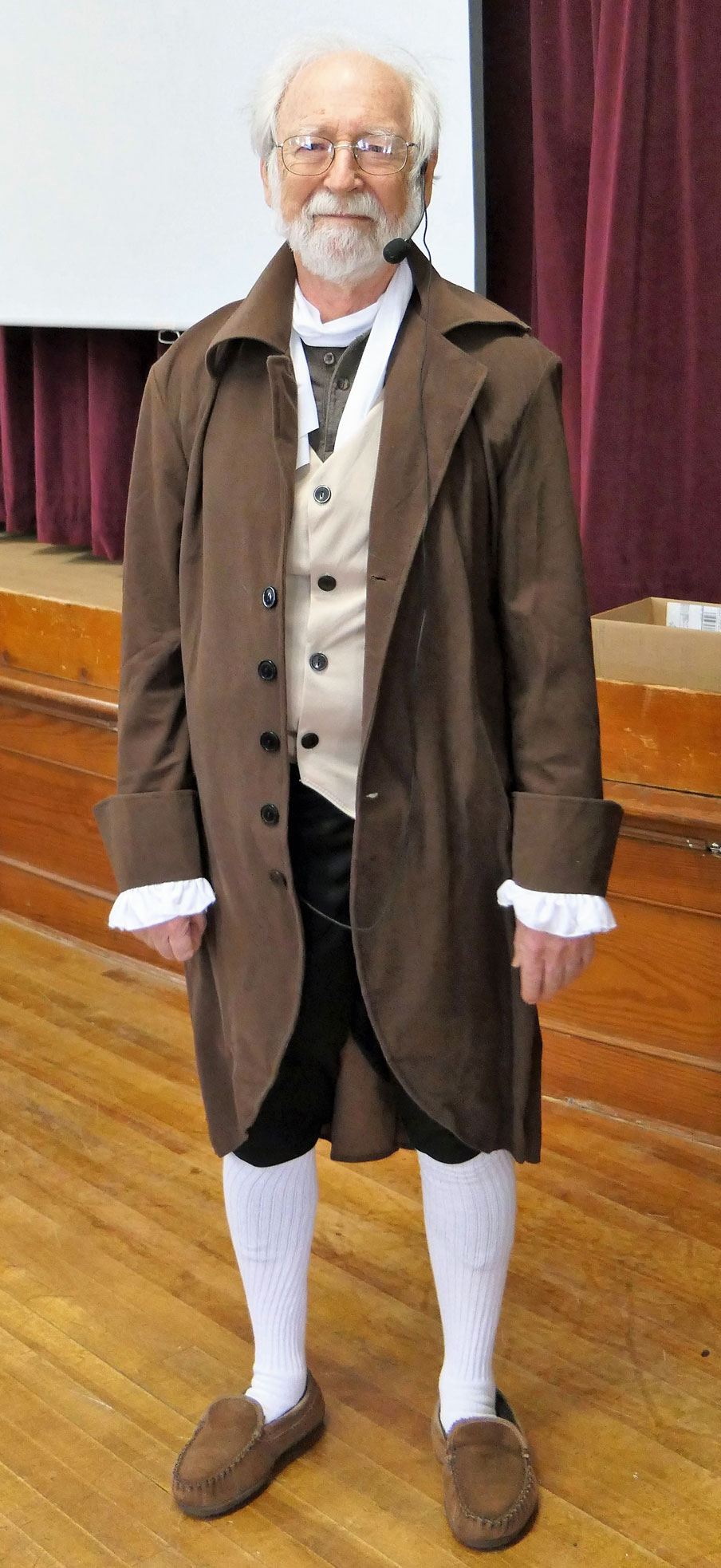 Decked out as 1700's
David Allis for talk
on his life and times
This was to be the year of our town's 300th Anniversary Celebration and I was involved in a number of projects. Fortunately, I was able to give my talk on the early history of town at the Vernon Historical Society on March 1 - hope we didn't infect anyone. After that everything was cancelled. View the 90 minute video.
Not much going on with holistic activities either. For one group we meet monthly on Zoom just to stay in touch. For my meditation group we met monthly outdoors right through November.
Jan and I are very glad we stayed in our house rather than move to a senior community. We spent a lot of time on the porch this season where we could visit safely with family and friends. It also provided an opportunity for me to get outside and exercise while taking care of the yard and house.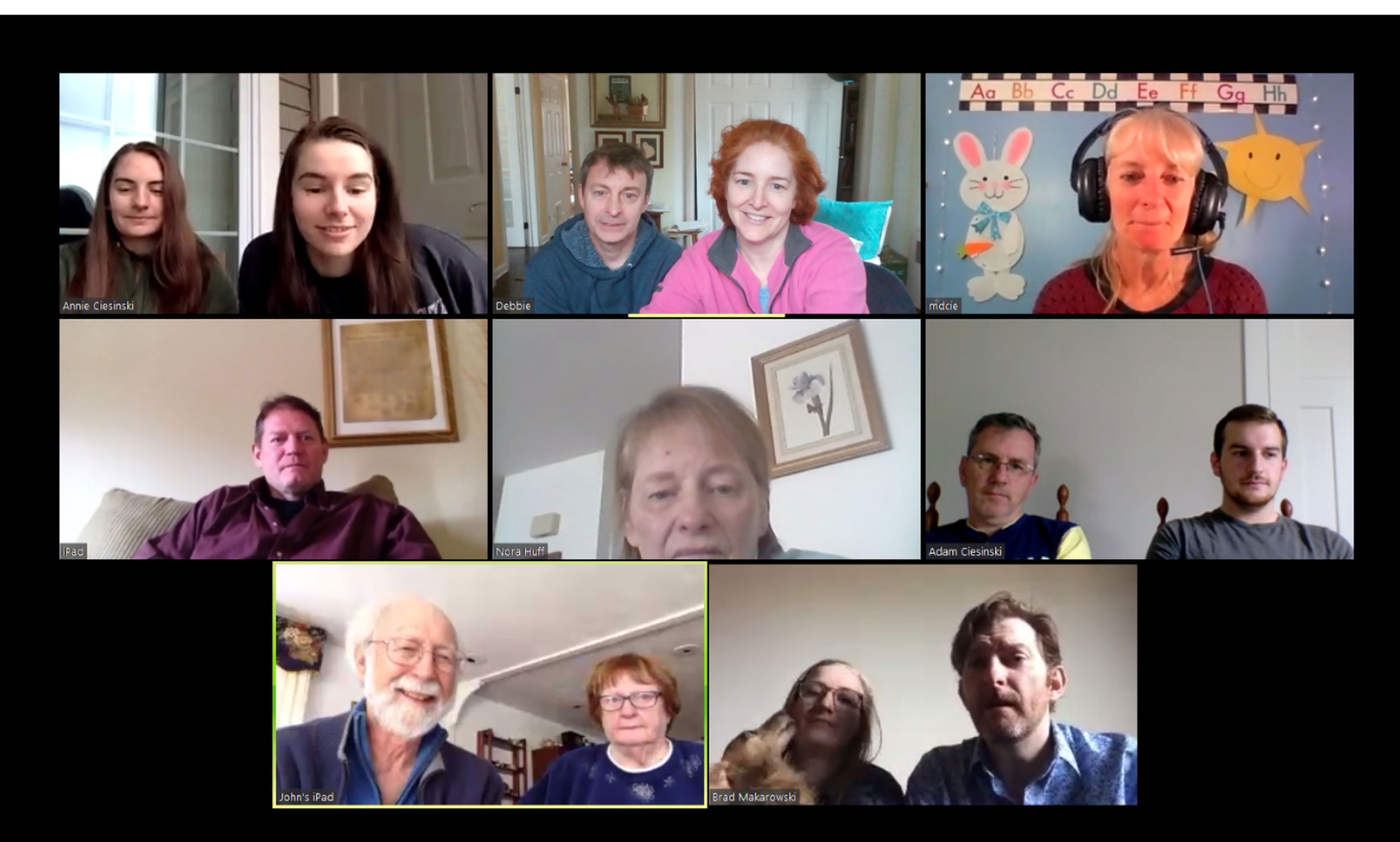 Easter on Zoom - the new family gathering
You can reach us at [email protected]. We'd love to hear from you. We hope you and your families were able to avoid the political television news and stayed safe this year.
Jon & Jan   
| | | | | | |
| --- | --- | --- | --- | --- | --- |
| | | | | | |
| Adam | Annie | Katie | Donna & Mark | Mark & Debbie | Jon & Jan |