Click on photos to see larger size.
Another year of being careful and avoiding crowds, however, since Labor Day people became more confident and we had meetings and events . . . until Omicron. Bah humbug!
Jan and I received our Moderna shots early in the year and this fall had our booster shots so, at least psychologically, we are more confident. Througout the year we supported our local restaurants - frequently - whether to support the economy or just to get out of the house. Fortunately our health held up pretty well with only a few minor problems along the way; but that's aging.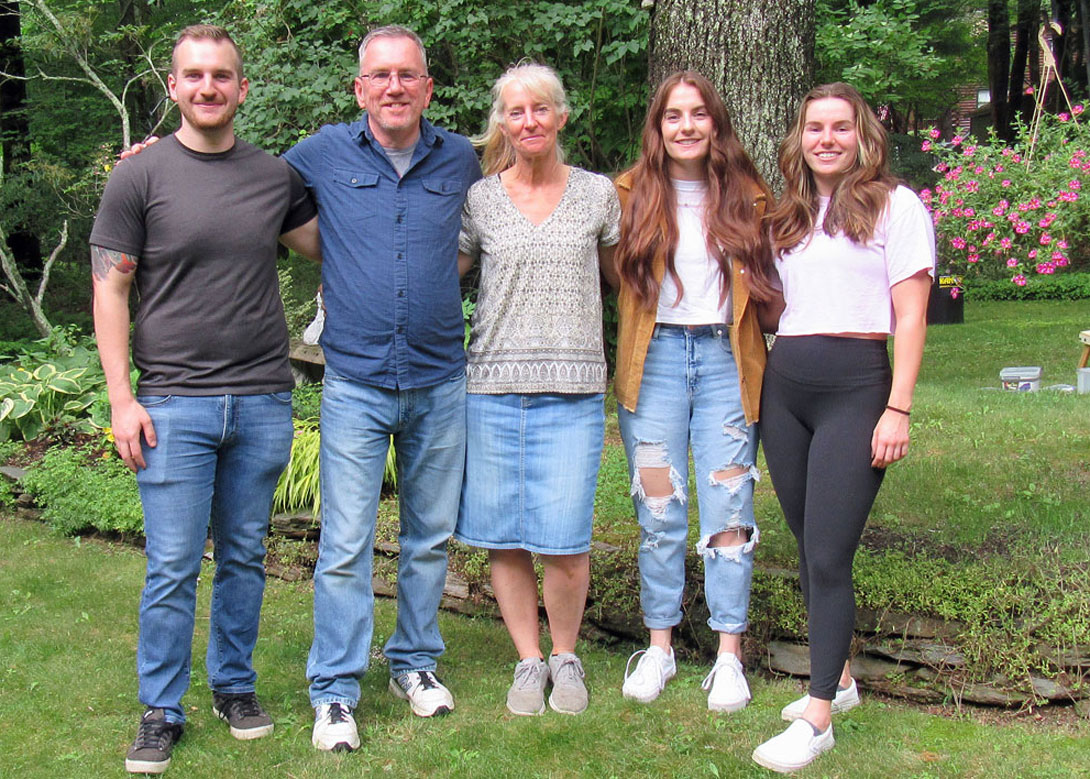 The Ciesinski crew at our July 4 reunion
Our daughter's Nashville crew did have Covid in the Spring, but recovered in time to visit us for a reunion in July. Nice to get everyone together and we did it again for Christmas.
We had our share of unusual weather this summer with strong storms, high winds and record rainfall in July. Guess its better than drought and fire.
Jan and I haven't been out of Connecticut much, but did get together in Rhode Island twice for lunch with my sister Linda, bringing son Mark one time and daughter Donna on the second visit.
Donna quit her job teaching English online to young Chinese kids last Spring just before the Chinese government shut such programs down. Since then she has helped at local food banks and animal shelters, and this Fall began working with mentally challenged pre schoolers.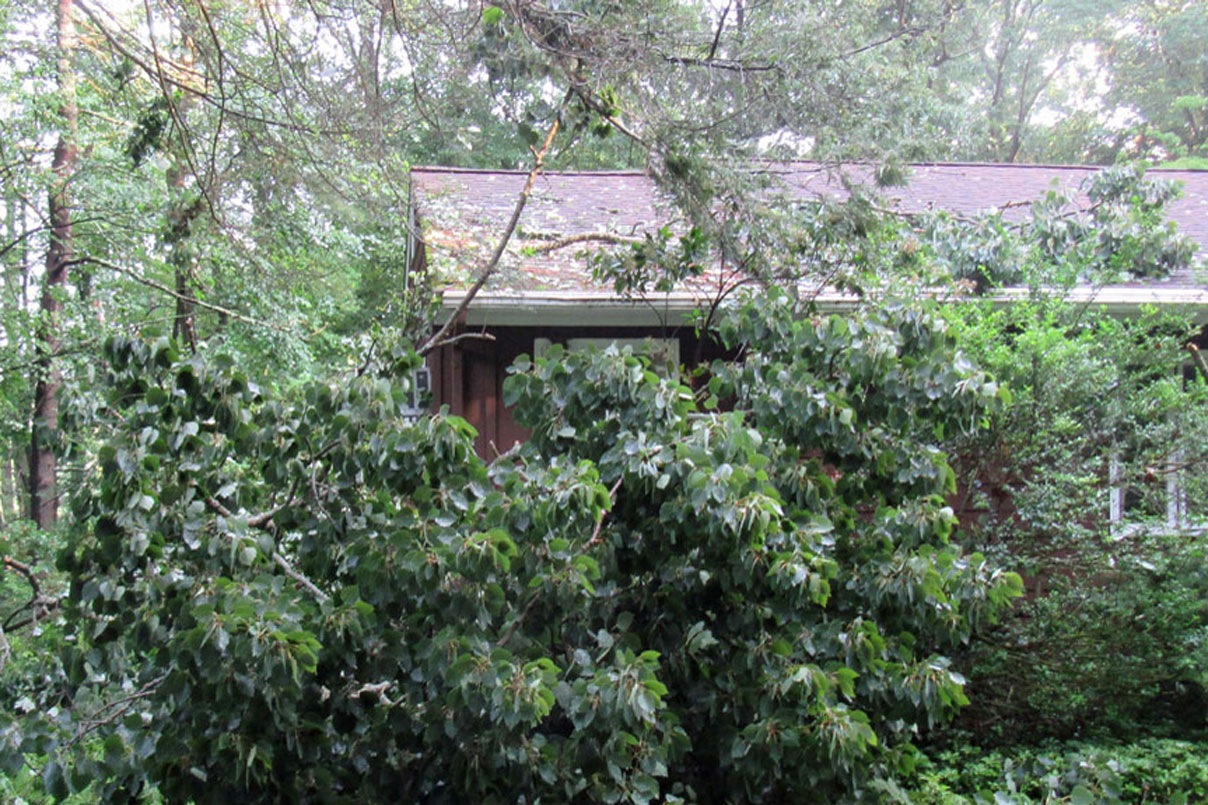 Close one in July as a tree just grazed the house
Grandson Adam is nearby in his final year at Middle Tennessee State where he'll graduate with an Engineering degree in the Spring. He is enjoying a full year internship at a local research and manufacturing company. The Grandgirls have been working from their apartment in Manchester for a second year - Annie as an engineer at Collins Aircraft and Katie is at Travelers Insurance in Hartford. They have become gym rats and their social life is with a small group of friends.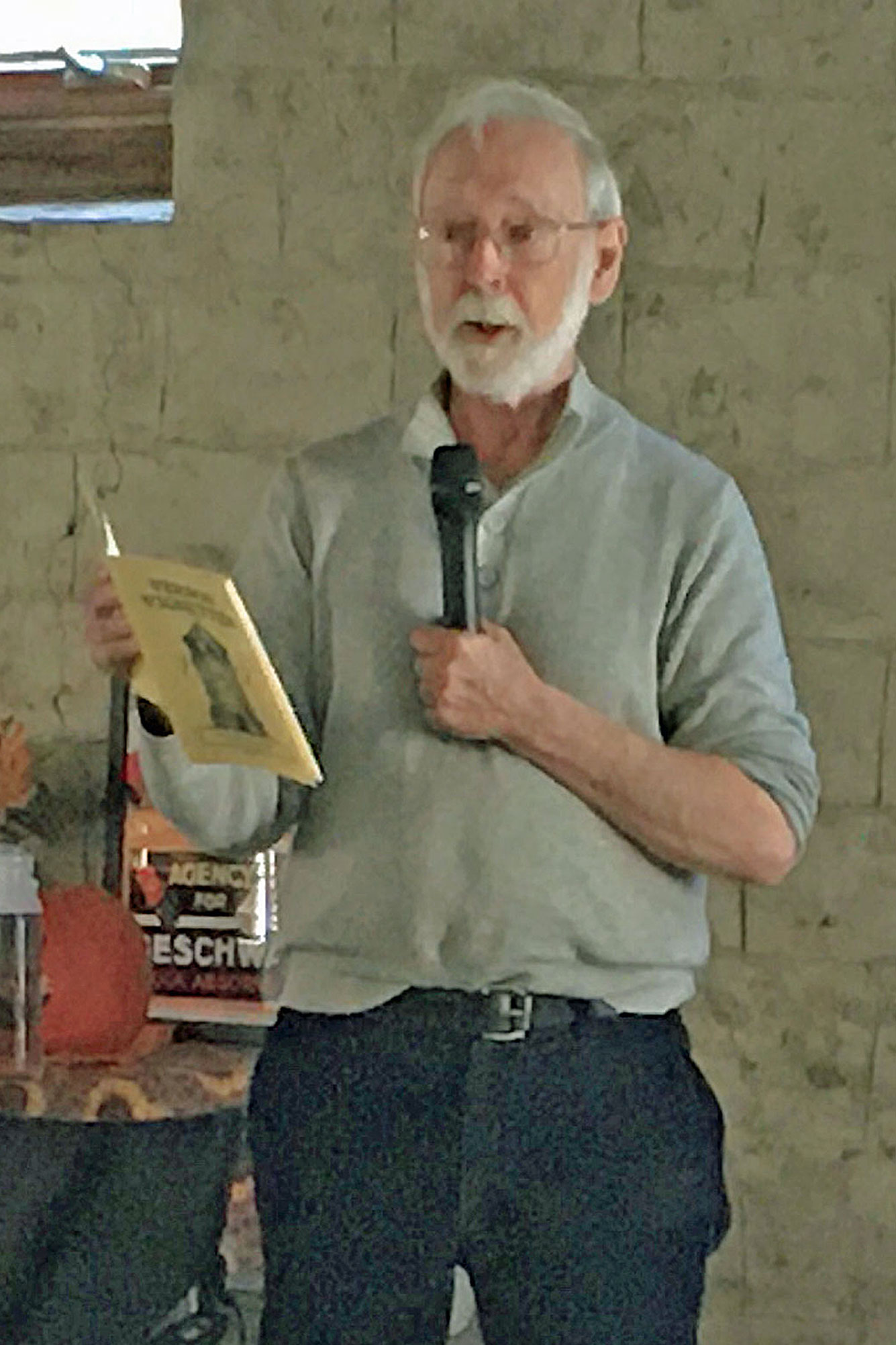 Got to do talks this fall; this one
on the notorious Count Munchow
Our son Mark continues at Lego, mostly from home this year. He and Debbie vacationed this fall in Las Vegas and Utah National Parks camping out much of the time.
Each Christmas their card chronicles their year and is on our website.
I've had no problem keeping busy on local history. My first book on the early years of Vernon is nearly ready for the publisher as I want to preserve for future historians the stories discovered in the last dozen years. I also did several talks this Fall.
You can reach us at [email protected]. We'd love to hear from you. We hope you and your families were able to avoid the political television news and stayed safe this year.
Jon & Jan   
Since there was less to report this year I included a 'then and now' portrait compilation. Enjoy!
| | | | | | |
| --- | --- | --- | --- | --- | --- |
| | | | | | |
| Adam | Annie | Katie | Donna & Mark | Mark & Debbie | Jon & Jan |
Here we are ten years ago in 2011.